Whether we like it or not, modern technology affects every aspect of our communication. It changes how we reach out to others at work and in private life. That causes many to lament over the fact that business doesn't happen face to face as often as before. But there's no denying that technological advances greatly improve business communication in general.
New communication tools can help you boost productivity, avoid pitfalls, and resolve issues when used correctly. On the other hand, refusing to accept the change can leave you behind in the competitive market, resulting in lost revenue.
With this in mind, here's a rundown of everything you need to know about how technology influences business communication, as well as how to take advantage of these changes to grow your small business.
How Has Technology Changed Business?
Today's business communication relies mostly on conference calls and email chains, making it difficult to get to know your clients, partners, and even team members. That is a typical complaint among businesspeople who are unhappy with the technology that has become the norm in their workplace.
However, with a huge number of individuals now working in virtual teams all over the world, many corporate partnerships rely on technology. And that's not necessarily a bad thing, as long as they use the appropriate technology in the right manner.
But no matter how much you prefer the face-to-face approach, the solution is not to reject technology in business in favor of a more human approach. Instead, you should keep an eye out for technology that will make the new way of working more personal.
That's why many companies are racing to accept new communication tools that are more suitable for the new way of working that is infiltrating workplaces post-COVID-19. Such improved communication has the potential to turn every workday into a happy, satisfying experience.
How Is Technology Changing the Workplace?
Work-from-Home Mobility
We operate in a global workplace where there are no time zones or office hours. Just ask the family who had to wait for the main course while a wife or a husband finished a business email at the table.
Regardless of delayed dinners, the ability to conduct business from home allows working spouses to finish work sooner and be at the table in the first place — which is perhaps a reasonable compromise.
The possibility of working from home helps employees have more balanced lifestyles. You can be on a conference call with Asia in the morning and then take your kids to football training in the afternoon.
Of course, new tech is what helps remote workers effectively communicate from the comfort of their homes.
Better Collaborations
Collaboration used to take place in boardrooms, complete with bagels and whiteboards. Nowadays, it's all about using documents from multiple people all over the world, and they can edit simultaneously.
It's also screen data sharing and video chat. Such tools increase both speed and productivity compared to first-generation communication tools, like phone calls.
Social media also plays an important role in making global workers feel more real. Instead of only exchanging impersonal emails and conference calls, both clients and team members can now connect through social media.
That makes the relationship seem more personal. Bonds created on such platforms greatly influence productivity in workplaces and among remote workers.
What Impacts Will Technology Have on Management?
Advanced communications tech now enables you to hire talented freelancers to work for you remotely. That means you can now collaborate with your employees using project management platforms without ever meeting in person.
Various platforms like DYL let you track your long-term and freelance team members in real time. They allow you to jump in, help, interfere, and make suggestions at any time. Thanks to virtual offices, you get to view office activity, set up a team chat, and gain valuable insights from rich metrics.
How Does Information Technology Improve Businesses?
In business communication, artificial intelligence and machine learning have a huge influence. Currently, chatbots handle about 69% of all chats from start to finish. Likewise, 75% of all businesses use automation tools.
Many operations we automate are communications-related, such as email marketing, instant messaging/chatbots, and social media interaction.
Another recent development is the expansion and widespread use of video conferencing technologies. In fact, six in ten Americans utilize video chat programs for social or professional reasons.
All these and other technological advances make communication in companies quicker, easier, and more effective. They allow business owners to track conversations and ensure customer service is at its highest level.
New tools also help you find more customers, keep track of your regulars, and automatically answer questions.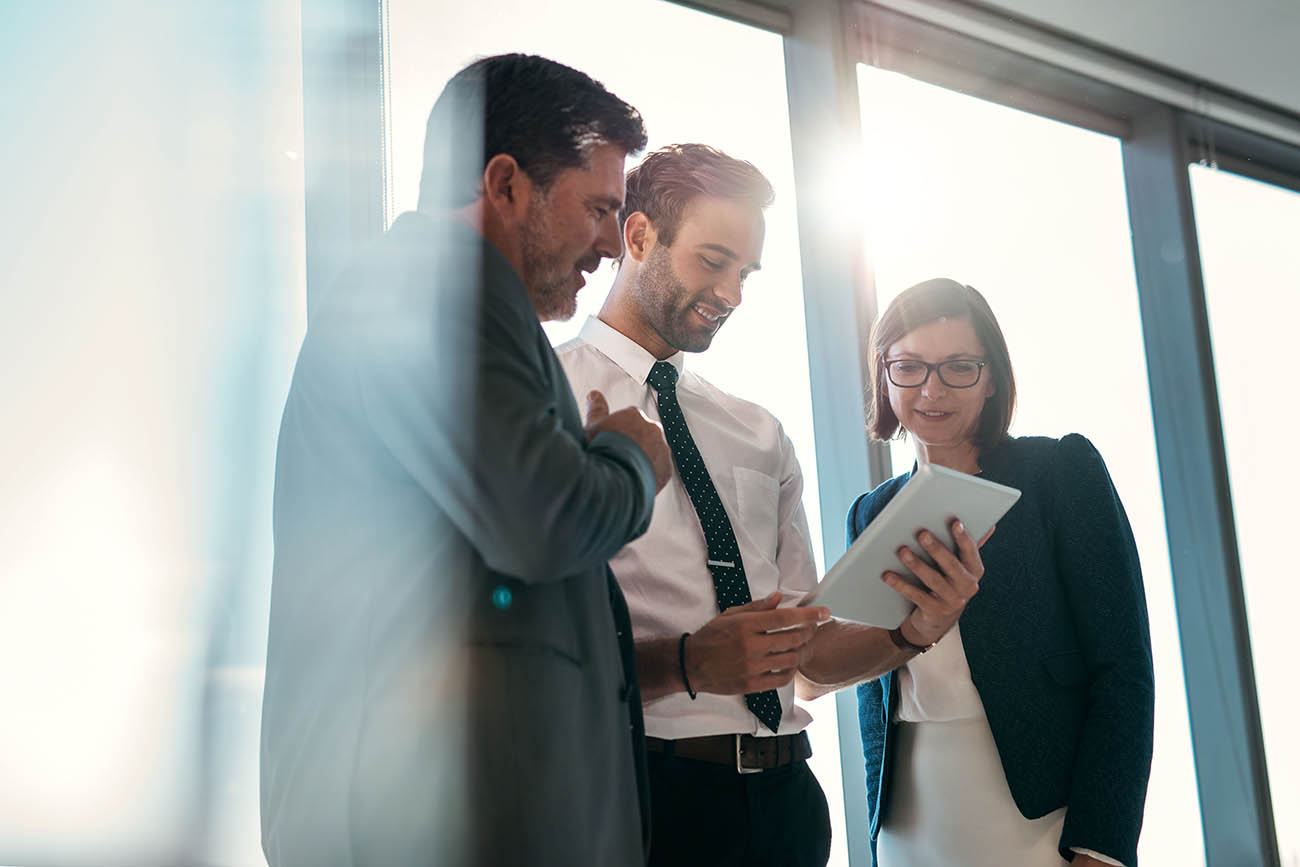 Why Should Small Businesses Embrace Technology?
Technology has transformed how companies operate and allowed small businesses to compete on a level playing field with larger corporations. Small firms can now employ a wide range of technology, from servers to mobile devices, to gain a competitive advantage in the economic sector.
That's why business owners should consider incorporating technology into their planning process to facilitate integration and provide room for future growth.
"Technology has transformed how companies operate and allowed small businesses to compete on a level playing field with larger corporations."
How Can Technology Improve Competitiveness?
The information revolution has a significant impact on competition in three ways:
It modifies the industry's structure and, as a result, the competition rules.
It gives a competitive advantage by providing firms with new methods to surpass their competitors.
It often produces whole new businesses, in many cases from within an existing company's activities.
Take a look at a few reasons why implementing new technology in the workplace can give you a strategic advantage over your competitors.
Reducing Operating Costs
Technology can help small company owners save money. Back office operations like record keeping, accounting, and payroll may be automated using basic business software.
Mobile technology allows home offices and field representatives to communicate in real-time. Field salespeople, for example, may utilize mobile applications to record their daily costs as they occur and have them instantly sync with accounting software back at the office.
Protecting Private Information
You can also use technology to create a safe setting to store sensitive business or client information. Such software is now mostly user-friendly, allowing you to take full advantage of its features and tools with only a basic understanding of IT.
Better Communication
Emails, messaging, VoIP, websites, and apps, for example, make it easier to communicate with customers. Companies can flood the market with their messages by utilizing several forms of information technology communication strategies. Through these digital communication tools, businesses can also get more consumer feedback.
Increased Productivity
Employees can often handle more information using computer programs and business software than they could with manual techniques.
At the same time, business owners who implement different tech tools decrease the need for human labor. That is especially good for small businesses, helping them avoid paying wages and employee benefits.
Another great way to increase productivity is including outside-work activities. This includes Tai Chi, local baseball games, and more.
Increase Customer Bases
Technology enables small businesses to expand into new economic markets. Small firms can target regional, national, and worldwide markets rather than merely providing consumer goods or services in their local market.
Outsourcing and Collaboration
Business technology enables corporations to outsource tasks to other firms nationally and internationally. Outsourcing can help firms cut expenses while focusing on the functions they excel at. For instance, companies frequently outsource technical support and customer service.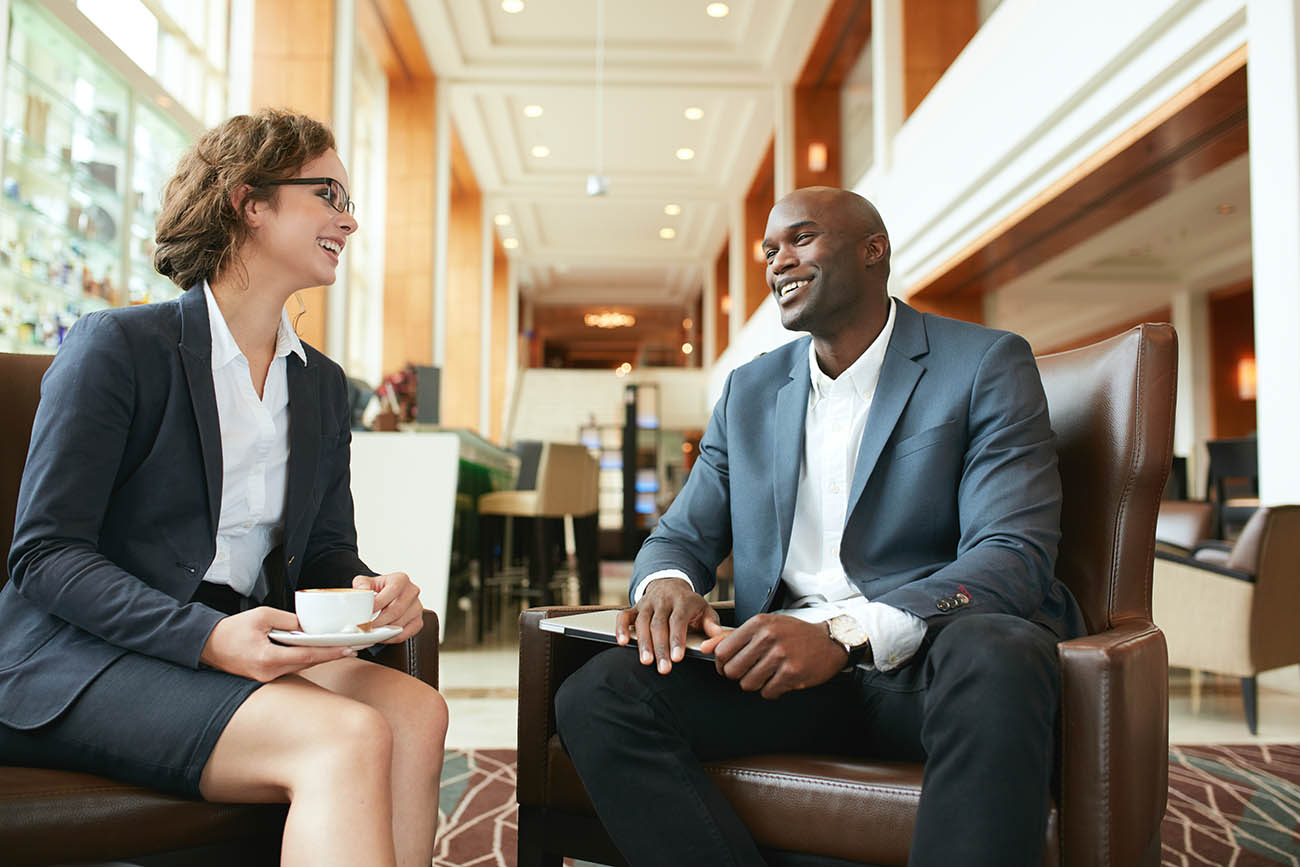 How to Use Technology to Grow Your Business?
Here are the top six ways to implement technology in business to communicate with your clients and customers effectively. That will help you grow your business and generate more income.
Track Brand Mentions on Social Media
Social media analytics can help you gather consumer insight, maintain your online reputation, and provide outstanding customer service. Many solutions nowadays have features beyond typical performance metrics, such as likes and shares. These provide you with additional in-depth information, such as sentiment analysis.
Offer Immediate, Round-the-Clock Communication
When customers reach out to you, they want an immediate response. Thanks to bots, you can now make that wish come true.
Some people believe that using chatbots as a form of communication is impersonal. However, bots can be of great help to your team members. They can now respond to up to 80% of common queries!
Communications Automation
If you don't always have the resources or time to talk with your consumers directly, automated messaging may be of great help. Marketing automation increases productivity by 20%.
Keep Communication Records
It might be tough to keep track of your interactions when you have many clients. At the same time, customers prefer to do business with organizations that provide consistent experiences.
Luckily, you can solve this problem with good CRM software that helps you keep track of all customer interactions across numerous communication channels.
Make Self-Service Simple
When they have a basic question, more than 60% of customers in the US use a self-service technology such as a voice response system, app, or website. But you must make it as simple as possible for consumers to get the information they require.
Leverage The Power of Video Chat
Using tools like Zoom, Microsoft Teams, and Google Meet, it is feasible to communicate with clients from a remote location. But don't be afraid to experiment with different features and options. For instance, screen sharing on customer service calls can show a client how to fix an issue.
Moreover, some apps can automatically transcribe your discussion in addition to recording it. That makes it easy to store and look for crucial information at a later period in order to maintain consistency in communications.
Conclusion
It's smart to stay on top of modern tech solutions that allow you to connect with clients efficiently. You can even use them to build your customer base by responding quickly and establishing a sense of community.
It's especially important for small business owners who are trying to expand. In any case, the right communication tools can help you to connect and keep in touch with your staff or customers, no matter where they are.