Today it's getting harder and harder for businesses to find customers. Not only is the market flooded with hundreds of brands similar to yours, but it's difficult to predict what customers are interested in. This poses an interesting challenge for sales reps tasked with reaching out to cold leads on a daily basis. Oftentimes, they end up pitching a product to people who may not even be remotely interested in what they have to sell. But that's exactly what sales prospecting is. And when done correctly, you turn cold leads into customers. So how does it all work? And more importantly, what are the best sales prospecting tools for getting results?
The Ins and Outs of Sales Prospecting:
Best Sales Prospecting Techniques
Recommended Sales Prospecting Tools
What Is Sales Prospecting?
Sales prospecting is a technique salespeople use to identify and reach out to potential customers. Those customers are chosen from a list made up of people that have shown some interest in your service or product. The list is often called a Prospect List. And the name salespeople use when talking about the potential customers on that list is prospects. 
But, it's important to understand the difference between leads and prospects. "Leads" are unqualified businesses or people who have shown some interest in a product or service similar to yours, but not much is known beyond that. "Prospects" on the other hand, are leads who have taken steps toward wanting to learn more about your product or service. Whether they submitted their contact information on your website or interacted with someone via chat, they now meet specific criteria that more closely matches your ideal customer profile.
Sales Prospecting Techniques
It's worth mentioning that there is no one-size-fits-all approach to sales prospecting. In fact, there are multiple techniques that your business can use to turn prospects into customers. 
1. Warm Up the Cold Calling
Cold calling is a sales strategy that involves calling potential customers who are not expecting to hear from you. The goal is to promote your product or service. But while cold calling can bring you a few customers, it is highly unreliable. And to be honest, it's easy to see why; who wants to receive random calls from salespeople?
But a sales team can adjust its cold calling strategy to increase effectiveness. One way is to only target companies or individuals showing an interest in your specific market.
For example, you can target people close to your city. Several of our customers in Toledo, Ohio use the 419 area code as a great starting place.
To target specific people, you'll want to extensively research your leads before approaching them. The more you know about their needs, the easier it is to offer tangible solutions. This shows that you are truly interested in solving their problems, not just selling your product or service.
2. Invest in Social Selling
Social selling involves the use of social media to research market trends, understand potential customers and build a relationship with your leads. Why is that important? Because leads are more likely to make a deal with a salesperson or company they have a relationship with. Take a look at big brands like Samsung, Apple, or Microsoft, and you will see they engage with their potential customers on social media on a daily basis.
And if getting into social media seems a little intimidating, start small. Post a few related topics on your channel to gauge people's reactions. Reach out to people who like or share your posts and point them toward similar content to the one they enjoyed. This form of nurturing builds trust and makes them more open to giving your product or service a try.
3. Use Sales Prospecting Tools
At the end of the day, sales prospecting is hard, requiring unbelievable amounts of time and effort. Which is why many businesses turn to sales prospecting tools. These tools are designed to speed up and improve the prospecting process. From automating prospect research to integrating customer relationship management (CRM) platforms into the workflow, prospecting tools are an all-out solution for all types of businesses wanting to bring in more customers. 
How common are prospecting tools? According to LinkedIn, 43% of salespeople used sales intelligence tools in 2020, a 54% increase from 2018. In other words, if you're not using prospecting tools, or a tool to monitor your sales staff, you're at a huge disadvantage.
What Do I Need To Know Before Choosing a Prospecting Tool?
From understanding your sales team's pain points to platform integration, here is what you should look for when considering a prospecting tool.
Pain Points
Pain points are problems that potential customers of your service or product might experience. Those problems are diverse and vary depending on the goals and expectations of the prospect. For example, your prospects may be dealing with financial pain points, meaning they are spending too much money on the product or service they are currently using. You can solve that pain point by offering a more affordable yet similar product. 
When it comes to prospecting tools, it's important to offer your sales team some solutions that make managing and solving pain points more straightforward. A good prospecting tool allows you to manage your leads and create specific strategies tailored to their pain points.
"A good prospecting tool allows you to manage your leads and create specific strategies tailored to their pain points."
Accessibility
The best prospecting tools improve your team's workflow by reducing the time spent on repetitive tasks. They should be easy to use and have a shallow learning curve. Look for a simple software solution that is intuitive, and minimizes manual work. It should have an easy way to store and access a contact's notes and contact information. Storage in the cloud should be reliable and secure.
Integration
Spreading your workload through different software applications can create data syncing issues which wastes your team's time. That's why you need a prospecting tool that integrates with your customer relationship management (CRM) platform or other software you use. Look for tools that incorporate Customer Pop-Up screens when a call comes in. The ability to sync between platforms also minimizes human error or double-data entry, and can be shared and updated between sales reps, no matter where they are.
Price
While there are lots of good prospecting tools, the prices can vary significantly, depending on how many features they offer. It's always heartbreaking to invest time into researching a potential software only to discover that you can't afford it, because every additional feature adds to the base price. Have a pre-determined price point in mind before giving any prospecting tool a try. Then sign up for their free demo or trial to ensure it works the way you hoped.
The Best Sales Prospecting Tools
As previously mentioned, there are many prospecting tools out there that offer similar features and price points. But, the list below features a few stand outs based on their reputation for increasing productivity and converting leads into customers.
DYL is an all-in-one platform that focuses on improving the productivity of sales teams by automating all prospecting tasks. It has everything a business needs, from lead management tools to automated workflows. The 1-click automation system allows you to automate follow-up calls, text reminders, email drips, and other tasks in a pre-set sequence. This type of automated marketing nurtures prospects by offering them additional valuable content, often educational in nature. It is proven to be the best way to build trust over time.
The customizable and accessible interface makes it easy for any business to set up its perfect virtual office. No longer do you have to read pages of text to learn how to run simple tasks; DYL makes things simple. In fact, in one single hour, your platform will be up and running, thanks to DYL's onboarding specialists.
Since converting leads into customers is the end goal of any company, DYL provides a unique lead and contact management system. It allows you to nurture your existing leads while connecting you to unique DYL leads. Their specially designed web-to-lead capture system instantly connects leads from your website to your sales team, the moment they submit a webform.
All in all, DYL provides you with all the tools necessary to manage leads through your sales funnel, so you can convert leads into customers. And best of all? Their platform can be synced with your phone system, so they work in tandem in real time. Definitely consider giving DYL a try, no matter what kind of business you have. They offer a 15-minute demo, free of charge.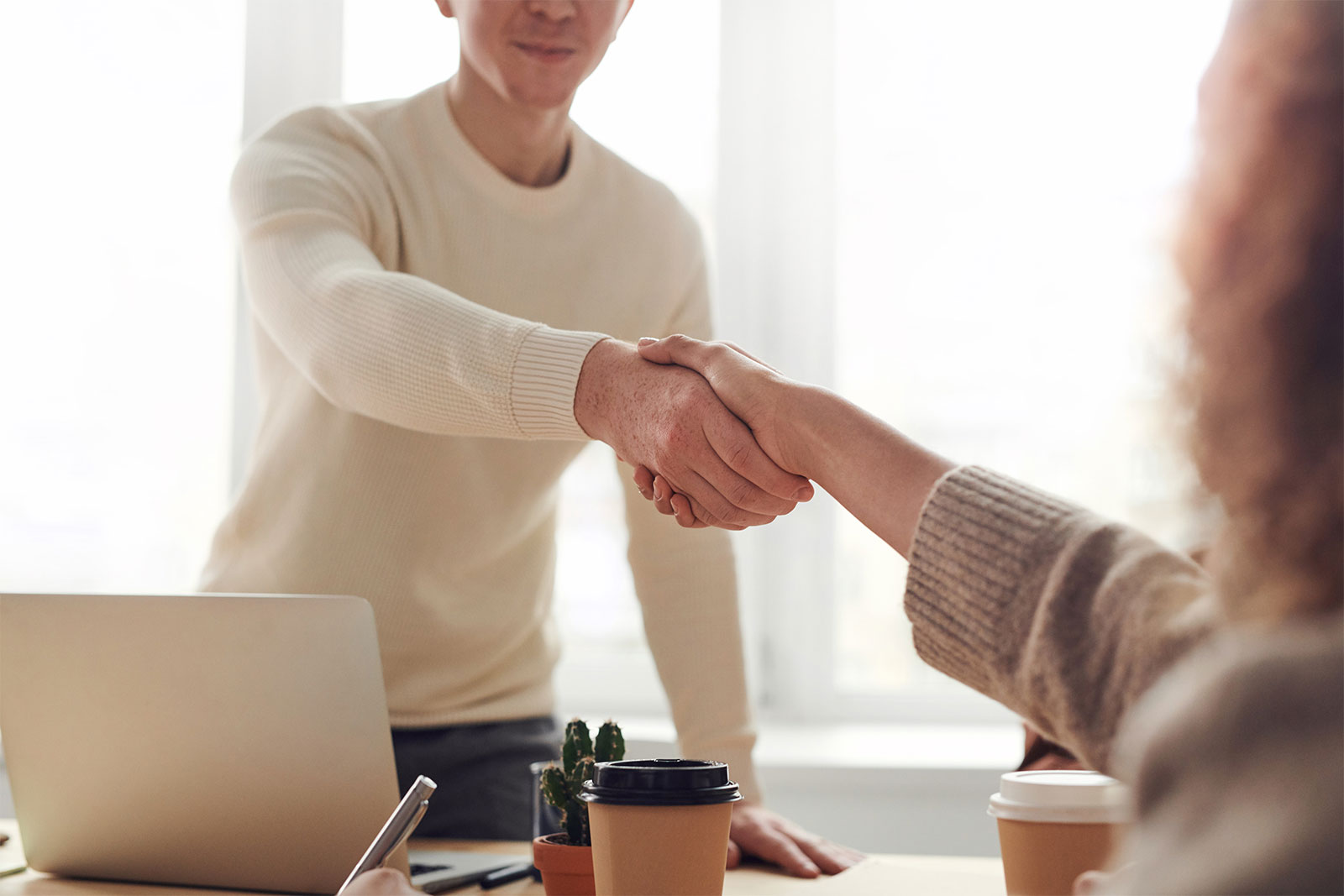 You may know Google as a search engine and email platform, but did you know Google offers an entire suite of applications for business use as well? From online presentation tools to video conferencing synched with a calendar for appointment setting, Google's entire suite lives in the cloud and can be shared with anyone around the world. Businesses on a budget use Google in a variety of creative ways to serve their needs. Even large multi-million dollar corporations use many of its tools in conjunction with their other software solutions. See if Google Workspace works for you.
LinkedIn Sales Navigator is a prospecting tool for B2B sales teams using social media to connect with business leaders. According to their own statistics, people who use LinkedIn Sales Navigator see an increase in their sales pipeline by 15%. Not bad for turning cold leads into potential buyers.
When it comes to features, the LinkedIn Sales Navigator allows businesses to create custom account lists and discover contact and company information. Besides that, the tool allows for easy integration with most CRM platforms. 
All things considered, LinkedIn Sales Navigator is a great platform that gives you the necessary tools to increase productivity and sales. And while it may lack a few quality of life features like customization, it is still a powerful and versatile tool worth looking into.
Final Thoughts
With so much competition out there, it's extremely important to know how to find leads and ways to turn them into customers. Even though traditional cold calling is still viable, more and more companies are focusing their efforts on automating their tasks with sales prospecting tools. The hours per week saved increase company profits, because it gives sales teams a chance to focus on building relationships over the phone while the automation delivers content in the background. It's like having extra staff working for you!
But shop around. There are hundreds of tools designed to help you streamline your sales process, so it's important to do your homework. Thanks to free demos and specialists, it is now much easier to give prospecting tools a shot. So what are you waiting for? Improve your business potential with the power of prospecting tools. Take a few for a test drive and see which one is a good fit for your needs.
Want to find out some other tools to improve your business? Check out our article on Unified Communications.
How do you currently reach out to prospects? Let us know in the comments. And if you have any ideas for future articles, write us at feedback@dyl.com. We're always looking for new ideas!