Studies show that businesses using separate communication tools experience a higher customer churn rate. Misplaced contacts, missed emails and unanswered phone calls often frustrate customers, leading them to take their business elsewhere.
Luckily, nowadays, there are plenty of customer engagement tools designed to keep your customers happy and your business thriving. Here's what you need to know about customer engagement and how to make the most of it.
Why Customer Engagement Matters:
Long lasting Business-Customer Relationships
Improved Customer Retention Equals Higher Profits
Better Customer Service Leads to Word-of-mouth Promotion
What Is Customer Engagement?
At its core, customer engagement is simply a term to describe interactions between a business and its customers. However, since not every customer is the same, different levels of engagement exist. It all depends on where the person is in the customer journey.
For example, some customers will follow a business they love on their favorite social media channel. This is where they will stay informed on new releases and discounts.
The more they interact with your brand, the more they will refer the business to their friends. Alternatively, other customers may be interested in only one or a few products and may not think about the company beyond that, or care enough to research them further.
So, how can you make sure you engage people at every stage of their customer journey? Why should you care about improving customer engagement at all? Read on to find out.
Regardless of whether your business is big or small, customer engagement is extremely valuable. In the digital age, high online engagement can make or break your company, as it leads to an increase in sales and recognition.
Additionally, it's a great way to get to know your audience better. These are the top three benefits of high customer engagement:
1. Better Business-Customer Relationships
If you own a business, you know how important it is to maintain a strong relationship with your customers. Client loyalty is what will drive your business forward. And it all starts with a healthy, strong relationship between you and the people who buy your products.
Effective customer engagement is the best way to improve these aspects of business-buyer relationships. It's integral to add value to people's lives, in addition to giving them a quality product or service.
Valuable engagement with your customers is the best way to ensure they'll be ready to try out a new product or service from you when it's finally released.
2. Improved Customer Retention
If your relationship with a customer ends once they purchase your product, you're missing out on a huge opportunity. People who have bought from you before are 6X much more likely to buy a new product later on. But for that to happen, they have to remain interested in you and your products.
The best way to achieve that is with consistent follow-up. One way to do that is by sending a sequence of pre-scheduled automated emails.
They're a great way to interact with people interested in your business. Just be sure to space them apart and not bombard them with too much information at once, as that can have the opposite effect.
Instead, marketing teams usually use automated emails and text messages to notify customers of current discounts and upgrades. For example, if someone bought a product from you, it's important to let them know if that product has an upgrade. Similarly, let them know if a similar product is on sale. There's even a way to personalize the message with their names.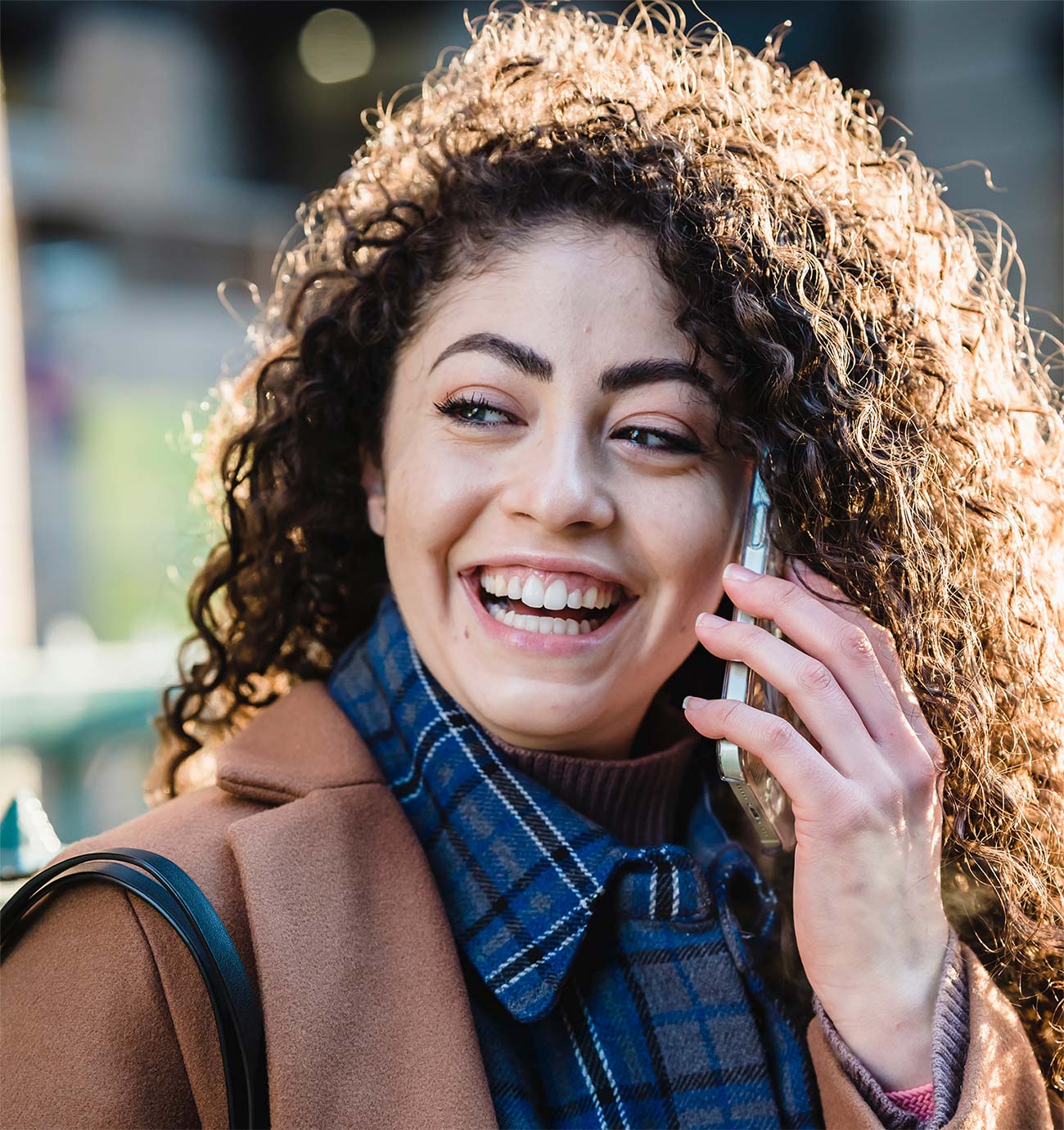 3. Better Customer Service
Did you know that 93% of customers are more likely to repeat a purchase if the company has great customer service? Still, quality customer service is hard to come across nowadays.
Many potential customers are greeted with an impersonal AI and end up backing out of a purchase because of it. Moreover, even if a customer service representative is an actual human, customers report they often come across as rude or unknowledgeable.
One of the best ways to make sure your customer service team is as good as possible is using internal chat. With internal chat, your workers can communicate with each other and assist one another while speaking with customers. This saves time and leads to more problems resolved while on the call.
Additionally, it's important teams follow up with an email, thanking the customer for calling in. Seemingly small gestures like these make a big difference. If a customer feels heard by your employees, they're much more likely to trust your company, and in turn recommend it to others.
Online Engagement Platforms You Should Use
Customer engagement through digital channels is integral for the success of your business. The best companies in the world use every digital platform available, and for a good reason. Each potential customer looks for products on different platforms. Here are the most important platforms you should use if you want to reach out to as many people as possible:
Website and Mobile App
A website is essential for any business. It's where potential customers end up if they want to buy your product. No matter how incredible your social media presence is, if your website doesn't function properly, you'll surely lose revenue. "In the meantime, you should learn what CMS to use, how to speed up your web-pages, and optimize your site for Google."
That's why you should focus on optimizing the site, making sure it runs smoothly and offers a way for customers to get in contact through a webform or chatbot.
Also, keep in mind 80% of consumers search for products on their mobile devices, so be sure your website is optimized for mobile. If it isn't they'll abandon your site and look for a similar product elsewhere.
Most importantly, maintain your site with valuable information your customers may find interesting. Add a blog to cover topics related to your company's expertise. The blog will educate visitors and drive people to your website.
Email and Text Messaging
Emails and text messages aren't a new way to communicate. But they remain popular even with the growing presence of social media platforms. There's an excellent reason for that. These communication methods are much more personal than social media or blog posts. 
If a person gives you their email address or phone number, it's a sign they are highly interested in what you have to offer. Use this to the best of your ability, and be sure to include a newsletter to keep them engaged with your latest news.
A weekly or bi-weekly newsletter is a way for potential customers to learn more about you and your business. Additionally, it's a way for them to learn about loyalty discounts and new product launches.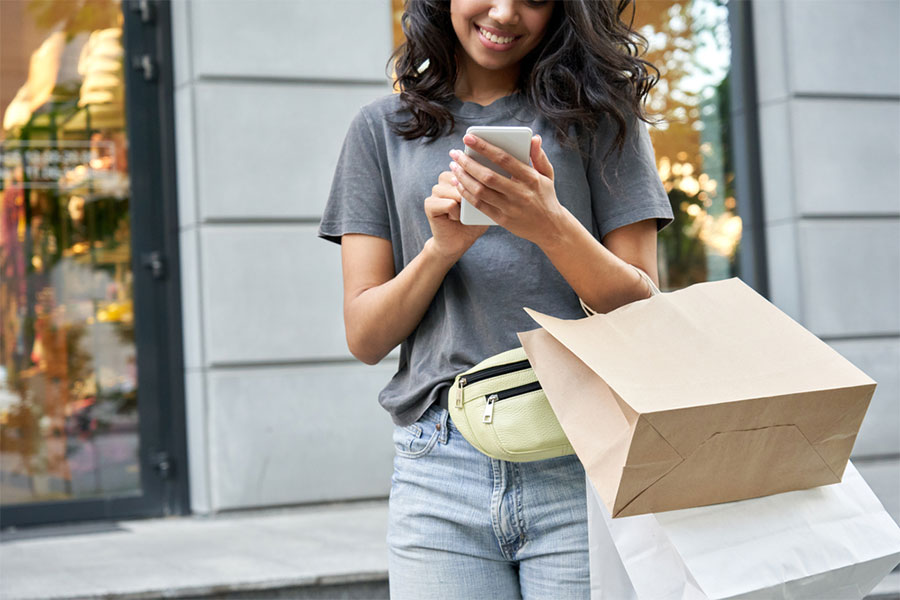 Social Media Platforms
If you don't have a Facebook, Instagram, or LinkedIn page for your business, you're missing out on many potential customers. These platforms are a great way to introduce a wide array of people to your services. Find out where your target customers spend the most time and keep those social media platforms up to date.
Post frequently about your products and related topics, like best practices and tips. Let your followers know what your company stands for. Additionally, make sure to interact with your customers often. Ask them questions and answer their queries.
Make sure you're consistent and that the content you put out is interesting. Why not host a giveaway or contest? Those are two great ways to bring more people to your page and introduce them to all you have to offer.
What Are Digital Business Tools?
SaaS customer engagement can be difficult to get a hold of. But you can find plenty of digital business tools to help you succeed. Marketing companies rely on these tools when developing and testing their marketing campaigns.
They can help you with business management, improving SEO, and viewing analytics to gauge performance. Here are the most important engagement tools you should use to drive sales:
The Most Effective Online Engagement Software Tools
Firstly, use Search Engine Optimization (SEO) tools to make sure your website is fully optimized. SEMRush is one such example. There you can search for keywords and analyze the effectiveness of your website and blog to drive traffic. Additionally, it can help you optimize your local SEO if you're looking to attract more customers in your immediate area.
Secondly, use a social media engagement tool like Sprout Social. It helps you build an audience on social media and monitor your success. Additionally, it lets you schedule social media posts and respond to messages and comments.
Lastly, if you want to test a new marketing campaign, A/B testing is a must. With Optimizely, you can test new features on your website. You can also optimize your SEO by testing different headlines on your blog. It's an easy way to see what drives clicks and what to avoid in the future.
How to Create an Engagement Strategy for Your Business
Creating an effective engagement strategy is the first step toward business success in the digital age. But it can be tricky to create a strategy that leads to an increase in sales. To make sure you're not throwing money down the drain, collect and analyze your customer data first.
Gather information from social media, email, sales, and your customer service team. Use analytics on all of your platforms to get the full picture of what drives your audience and what their clicking habits are. What pages do they spend the most time on? And which pages have the highest bounce rates?
Customers value authenticity above all. So when deciding on an engagement strategy, make sure not to lose yourself in the marketing process. Don't change what drives you just because you think it will lead to an increase in sales. Instead, connect with your customers on an emotional level.
Speak up on things you're passionate about. Let prospects know what drives you to make your products the best they can be. And don't hide the hardships you had to go through to get to where you are. Visitors appreciate that.
Perseverance lets your audience know what your core values are. Customers are more inclined to support a brand that stands behind a cause they are proud to support. A great way to engage your customers consistently is by holding your employees accountable so they reach out to them on a regular basis.
In Conclusion
Businesses thrive when their customers are responsive and engaged with their content. That's why online engagement software is essential for any company. Using a variety of platforms and tools is your best bet.
Don't be afraid to experiment with your content, but stay true to yourself and your values. Listen to your customers and make sure they know you appreciate their input.
How do you stay in touch with your customers and engage prospects? Let us know in the comments. And if you have any ideas for future articles, write us at feedback@dyl.com. We're always looking for new ideas!