In recent years, social media marketing has become the darling of customer outreach, as everyone's on their phones nowadays. But when you think of it, not everyone with a phone uses social media and oftentimes communication is not instant. But there is one form of communication that is faster and more direct. It's business SMS — a fancy abbreviation for business text messaging.
Text messaging is the #1 preferred method of contact among consumers and has a 99% open rate. So it would be a shame not to take advantage of this opportunity to connect to a wider audience of subscribers.
Is Text Message Marketing Right for Your Business?
You really won't know until you try it. But businesses with proper SMS marketing campaigns in place have shown an increase in sales and a significant boost in customer engagement. This article aims to give you some guidance on how to achieve that for your business.
Why Do You Need Business Text Messaging?
People are spending more time on their mobile phones today than ever before. Before Covid-19 hit, the average screen time spent on a mobile device was 3 hours per day. After the 2020 pandemic, it jumped to 4 hours. The fact is, our phones have become an all-in-one tool for communication, education, shopping, and everything else that matters in our lives.
In addition, research says that more than 60% of all Google searches come from mobile. With all that in mind, it comes as no surprise that SMS marketing is now more popular than ever.
Another reason business texting is a great option is the fact that you're only advertising to people who actually want to be advertised to. So followers in your current contact lists will engage with your brand more. Studies also seem to agree that SMS has six to eight times higher response rate than email marketing, which means small businesses can more effectively turn leads into captures and keep them coming back.
What Is the Best Way to Send SMS Marketing Messages?
Now let's explore some ideas on how to use marketing messaging for business:
1. Promotions, Offers, and Discounts
Just launched a new product or service? Great! Share it with your subscribers via text message. Let them know about any discounts, coupons, and other offers that they might find useful. And always include a working link that interested customers can click for more information.
2. Invites and Reminders
Have a webinar or in-person event coming up? Send reminders to let your staff and customers know. For instance, you can send an SMS invitation or a reminder an hour or so before the event. Not only is this action useful for ensuring interested subscribers remember to come, it's also a thoughtful gesture that shows you care.
On that note, alert your subscribers via SMS about any giveaways or offers that might be ending soon. This gives them a chance to snag the deal before it's too late.
3. Customer Service
You can also provide customer support via text messaging. Because it's a short and efficient means of communication, texting is perfect for those situations when your customers have a concrete question and need a quick, simple answer. SMS customer service is way more efficient than requiring they reach out to you via email, an online web form, or social media, saving both you and your customers time.
4. Feedback
Another way you can use text message marketing is to request feedback from your subscribers. Ask them to rank their experience directly by responding to the text. Moreover, provide a link allowing them to share their full thoughts about your business.
By surveying your customers, you'll learn where the weak spots are in your business. And then, you'll know exactly what to improve upon to increase customer satisfaction. By the way, customer experience is top priority among marketers today.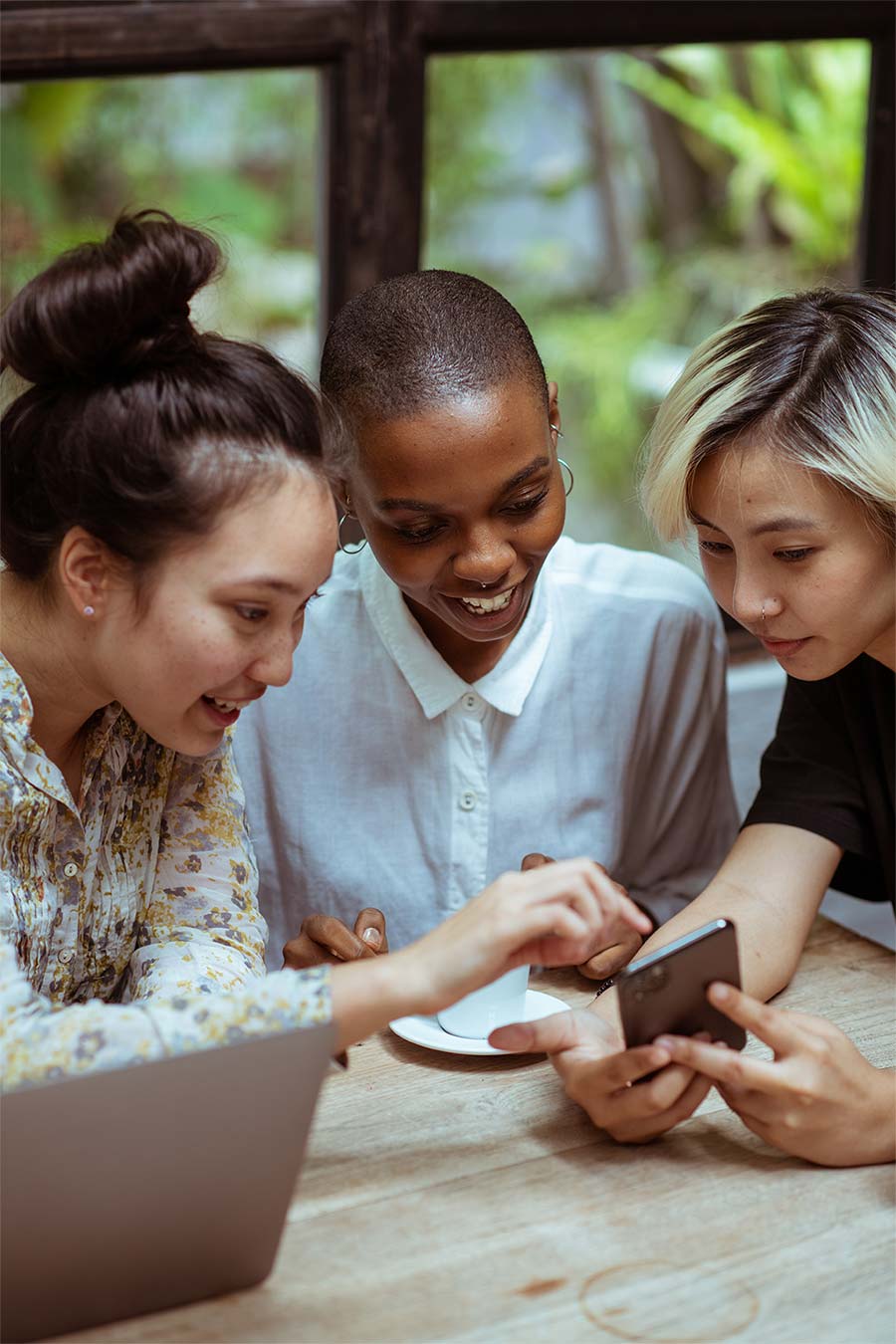 How to Improve My Business Promotion Through SMS?
Despite the enormous potential, not every text messaging marketing campaign ends up being successful. Here are some tips to help you take your SMS marketing to the next level:
Personalize your messages. Give your subscribers the option to choose which type of text messages they'd like to receive. Some choices may include useful resources, promotions, loyalty programs, best practice tips, etc. Then, send them personalized texts to suit their particular interests.
Respond quickly. If you provide customer support via SMS, be sure to respond to your customer's queries as soon as possible; at least within an hour.
Attach PDFs and Images to Texts. To make your messages more captivating and interesting, add images. And for further information, you can also attach a PDF file that explains in greater detail what you're marketing.
Automate your campaign. An automated SMS marketing campaign will save you a lot of time and effort. Using what you know about your customer's journey, write your messages for each stage in advance and set a delivery schedule for each one using automated software. Setting up your communication this way lets you focus on other forms of business development while your broadcast text messages work behind the scenes.
Use one of many business texting mobile apps. Nowadays, there are numerous free and paid apps that you can turn to for easier management of your SMS marketing campaign. Some even let you send text messages from your computer.
How Do You Choose a VoIP Service Provider?
The success of your SMS marketing campaign will also depend on your VoIP service provider, so choose wisely. Prioritize features and accessibility over cost, but remember that as a small business owner, you want something affordable and predictable. 
What is the best VoIP service for texting and calling? Here are some must-haves when it comes to messaging campaigns:
TCPA compliance. You must be able to easily manage your contact lists and allow your contacts to opt out of receiving text notifications. According to the regulations in place, you must acquire the individual's written consent before you start sending them messages.
Two-way communication. Short and catchy numbers are cool. But they won't allow your customers to respond to you, which is not acceptable if you want to build a relationship with your subscribers. Consider a 10-digit number instead.
Ease of use. If the app or service is too complicated to use, some of your employees will have a hard time learning how to use it and may opt not to use it as a result. This will set your business back in terms of training time and initial investment.
Accessibility. You should be able to send messages from a phone, tablet, desktop, and any other device. After all, people have multiple devices now.
Integration. Check which other apps the service can integrate with before making a final decision. The easier it is for you to migrate existing accounts to your new platform, the sooner you'll be up and running.
Scalability. Much like every other small business owner, you most likely dream of expanding one day. So pick a provider that allows you to easily do so. You should be able to add as many new contacts and users as you wish.
Is It Possible to Text from a Landline?
Yes, it is possible to send texts from a landline. But, you need to acquire the right business text messaging software first. You won't be able to send messages using the landline itself, but you can do so via the software on your desktop, using the same number.
With this software, you'll also give your subscribers the ability to text you. And that's a good thing, because customer engagement is what business success is all about.
Have you started using SMS Marketing in your business? Let us know in the comments. And if you have any ideas for future articles, write us at feedback@dyl.com. We're always looking for new ideas!