What Are Unified Communications?
Quick question: within a given week, how much time does your team spend on damage control?
Anyone who has missed an important email, misplaced a contact's information, or handled a difficult phone call, knows the price of miscommunication. In fact, poor communication costs companies $37 billion per year in lost revenue and marred brand perception.
But there is a way you can gain that back.
Unified Communications (UC) is a response to how connected society is in general. Customers shop on their phones, seek customer service on Twitter, and share files via messenger apps.
Businesses can hardly afford to fall behind that curve. Employees need a way to interact with customers using the same level of tech to meet increasing demands.
Think of all the different communication outlets your business currently uses:
Individual cell phones for calls
Video conferencing platform for meetings
Automated email service for advertising
Customer Relationship Manager (CRM) for lead activation
Business text messaging platform for group announcements
eFax and more
The result? Customer information scribbled on a notepad gets lost. Phone calls go unanswered. Customer neglect continues.
Not having a UC means you are losing more than an occasional email. Thousands of dollars in sales and employee turnover is the real cost. Cloud software eases team and client communications by bringing the conversations onto one seamless platform.
Imagine a single hub through which your employees can access all their communication tools: phone, text, email and chat. No more switching between platforms to instant message team members, share files with customers, or video conference with coworkers across the country.
UC improves revenue, customer relationships, and team morale by allowing:
Text communication to remind your customer of upcoming sales
Instant messaging to the product department when something breaks
Improved audio quality and consistent messaging for outbound calls
Simply put, UC is an end-to-end solution designed to keep the communication flowing, in order to provide superior service. And with many providers now offering software as a service (SaaS) UC solutions, it's easier than ever for companies large and small to take advantage of this popular solution.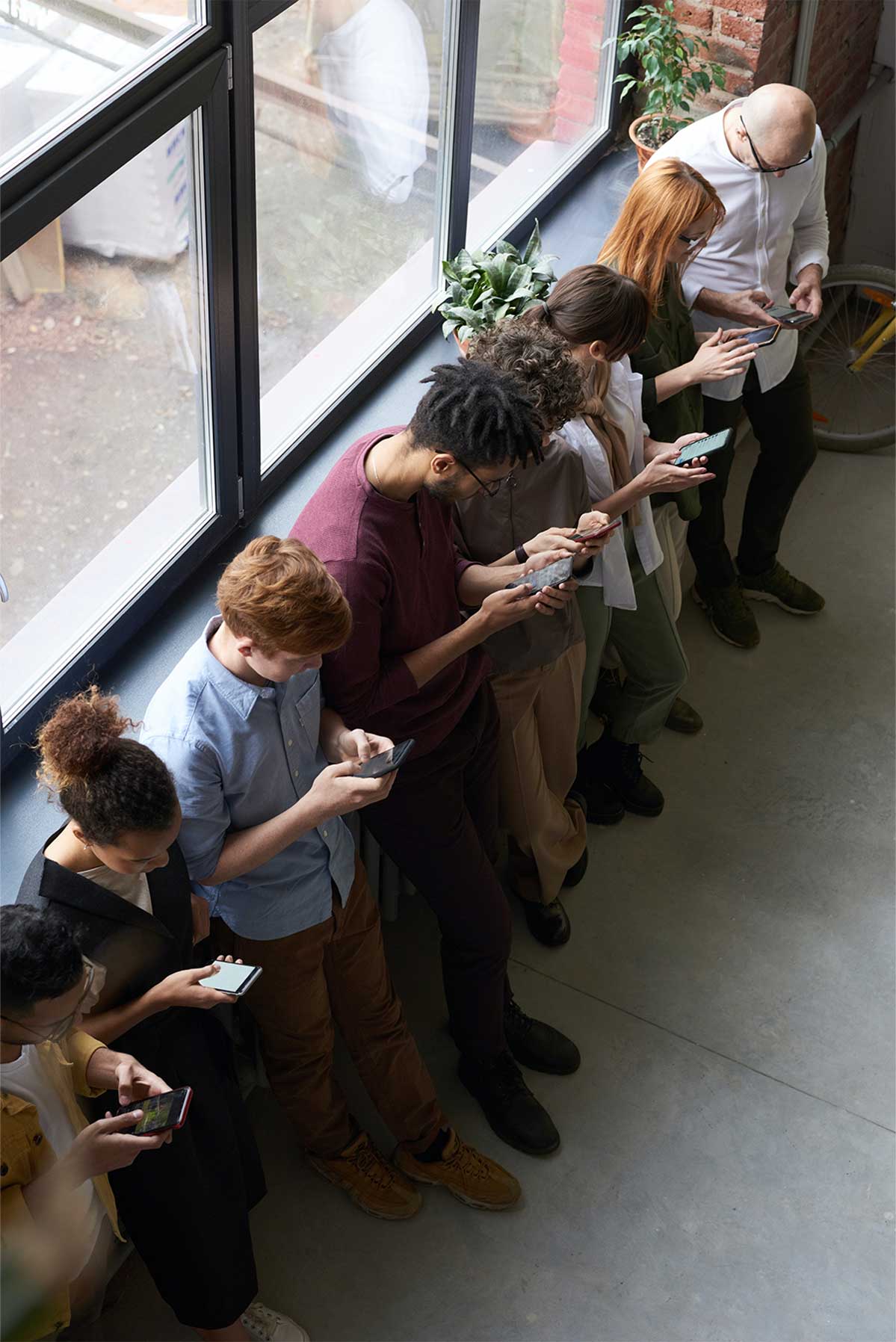 Why Unified Communications Matters
1. Business Agility
There's nothing quite like a live demonstration to make a business case. COVID-19 has had a seismic effect on the business world. It has forced many businesses to re-evaluate their communications infrastructure and pivot toward remote work solutions.
Those with UC already in place adapted to home working with ease, because UC brings the transparency of an in-person office to the virtual world.
Today, a supervisor can see sales and customer service call activity simply by looking at an online dashboard. Drag-and-drop call routing and lead distribution maximizes the efficiency of your business operations. A big reason why companies need to remain agile.
2. Efficient Workflows
With unified communications, employees process data faster than ever. They can discuss, plan, and execute strategies with their colleagues in real-time, creating a frictionless work environment where things are always moving.
Additionally, UC leads to quicker response time and improved employee management: Marketing team members can stay in touch with past customers via customized texts. They can nurture prospects by scheduling emails and automating follow-ups. Further, they can convert by staying attuned to customers' needs throughout the sales funnel and sharing info across the team.
Support team members can hop on calls when clients need help or send friendly texts asking for feedback.
Overall, task time is cut way down, so energy can be applied elsewhere. Given that streamlining is always on the radar for a growing business, the advantages are endless.
3. Scalability
The more efficient your team is, the easier it is to grow. As your business expands, efficient workflows reduce expansion-driven stresses.
UC's flexibility makes it perfect for a growing business. Regardless of how large your staff becomes collaborating is just as easy as when they were a much smaller team. There is no communications lag where unified communications is concerned.
Likewise, UC makes it easier to manage a sudden influx of new business. In many cases, you can expand your business bandwidth without upsizing, simply by scaling your software up to meet higher demand.
4. Encourage Creativity
Unified Communications allow your team to crowdsource solutions and workshop problems in real-time. The constant flow of information makes developing a new project much easier, allowing more room for experimentation, and promoting creativity as a culture.
This can be especially helpful when scheduling outside activities such as Tai Chi or Yoga.
Unified Communications Tools in Action
Relationship Management
Managing customer relationships is all about tracking interactions with a buyer. The more personalized your communications, the more likely they purchase.
Your sales team needs to know a customer with a single click. A robust CRM finds leads, automates outreach, and captures data.
UC In Action: A sales team member sends an email to a lead with a special discount as a new customer. The individual has a question in response, and your sales employee calls them to discuss it in detail. The employee then sends a text to thank a client for their time.Unified communications for business allows this communication to happen over the course of a few minutes or several weeks, depending on your needs.
Customer Interactions
Customers rate a brand based on their experience with it. That means customer service becomes a critical factor in client retention.
Streamlining customer interactions also calls for communication between service and product team members.
Unified communications for business create one place for your service team to support customers. They can also reach product staff to speed up support.
UC in Action: A customer service employee enters a phone call with a client. They listen to the client's needs and instant message another support person for guidance. This happens simultaneously, so the buyer isn't left waiting.
Customer service sends a thank you email to the client after the call, adding a human touch to the post-service experience. When you use email, make sure to get a DMARC report to ensure email security and proper deliverability.
Business Operations
Employees need to operate efficiently. But team members can hinder progress if they don't know their daily or weekly to-dos. Efficiency comes from management understanding everyone's workloads. An easier way to understand is through monitoring your team's performance.
UC in Action: A department head starts a daily message for everyone to report their top 3 priorities for the day. Team members now know what's on the plate for others and offer support where possible.
Additional SaaS Tools
There are two broad categories of UC tools: communications tools and collaboration tools. The former includes software like instant messenger. The latter includes the likes of virtual office environments and CRMs. Of course, there's plenty of overlap between the two and some solutions offer a complete UC package.
Additional tools include:
Video Chat: The COVID-19 pandemic made all the arguments a business needs to hear about the importance of teleconferencing.
Unified Messaging Portal: Emails, texts, tweets, you name it — a unified messaging portal brings these channels together so that employees can track all communications in real-time.
Cloud-based collaboration: Real-time synced files allow colleagues to work on documents at the same time.
Lead and contact management: Combined with automated workflows, these can make managing leads much simpler.
Unified communications management suite: As UC becomes more complex, the tools to manage enterprise UC become more important.
VoIP: As Unified Communications changes the game for businesses across the globe, there's no better savings than using a Voice over Internet Protocol service.
Unified Communications for Your Brand's Success
In a world more connected than ever, it makes sense that businesses have to follow suit in order to compete. One of the advantages of UC tools is that you can tailor them to suit your business, regardless of size. So whether your business spans across several cities or is looking to grow, you owe it to yourself to see what's possible.
Explore our suite of UC features and increase your brand recognition today.