Running a business is not an easy feat.
In fact, actual business growth requires a lot of time, continuous effort, and even some luck. But there are some programs that make you a bit more lucky. Knowing how to generate and develop sales leads is an essential skill that every business team should have.
But it doesn't stop there. Because, successfully closing a sale is just as important.
Here, you'll find tips on how to generate and develop sales leads, along with some of the best sales closing techniques to help your business thrive. Read on!
How Should Your Sales Team Structure Its Sales Process?
It's a well-established fact that most salespeople do not like having an imposed sales process they need to follow. However, it is also a fact that sales reps who have a sales plan often outperform those who don't.
Having a detailed sales plan can help improve your business's performance, more accurately forecast sales, and most importantly, increase your revenue. 
How to Make a Sales Plan
Most successful sales plans rely on a seven-step formula.
The process begins with looking for potential buyers. This is followed with how to best present your services and products to your target audience. Then, how to handle their objections, and finally, how to close the deal.
Following these steps is the best way to generate income and turn potential buyers into loyal customers.
Here are the seven steps you should follow when creating your sales plan:
Preparation
Handling objections
Closing the deal
Follow up on the deal
If you're wondering whether it's really worth the effort to take these steps, have a look at this statistic. According to The Harvard Business Review, more than 50% of customer loyalty is based on the buyer's sales experience. That's a lot of money coming in to your business, don't you think?
How loyal your customer will be is determined by every single one of the steps above. That's why each one of them is crucial. Skipping any one of these steps is not something we recommend.
In the list above, we've linked each step not covered here to other posts where we discuss each in detail.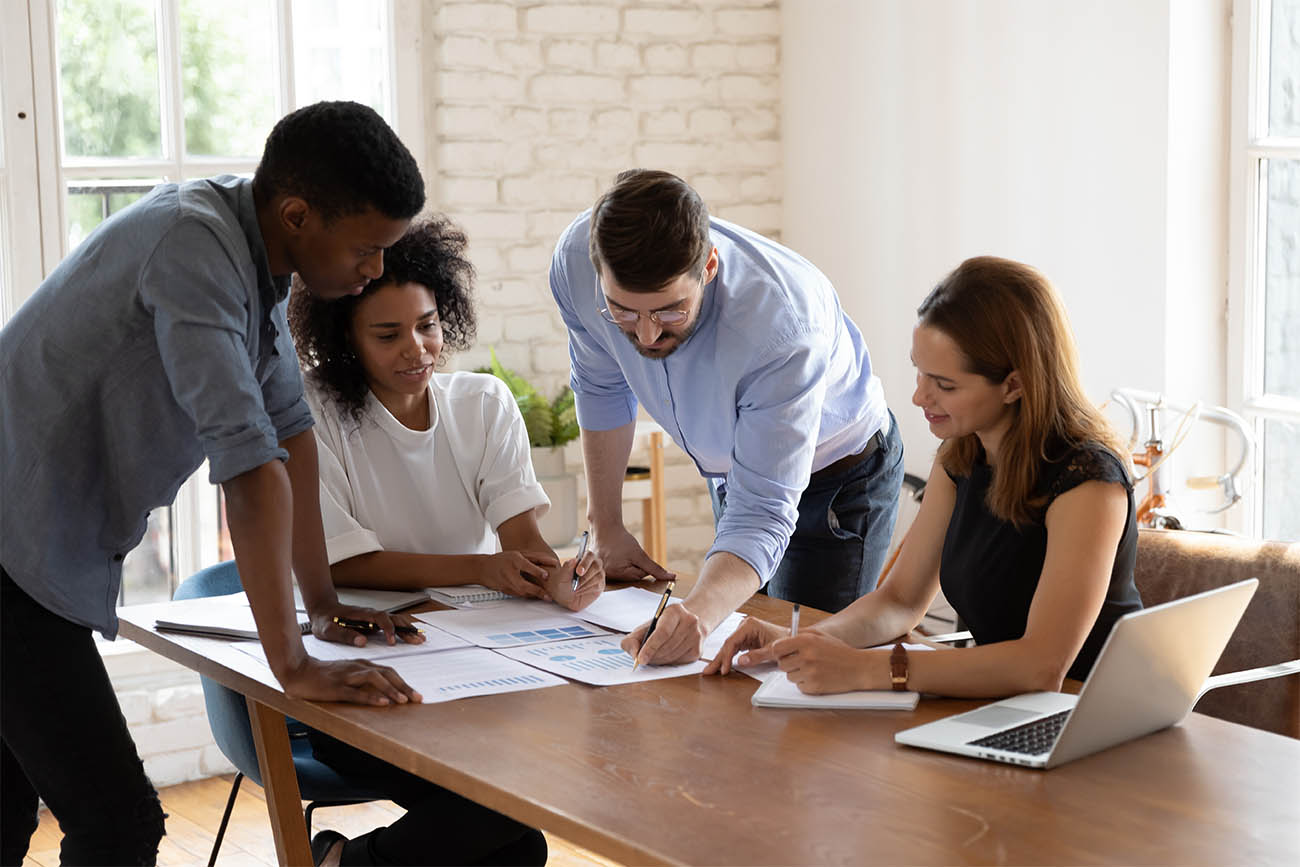 Though generating and developing sales are integral parts of business growth, none of it matters if you don't manage to close the sale. Closing sales is a delicate process that requires a lot of practice, skill, and bravery. Luckily, it is also something you can learn to do and get better at over time. 
To better illustrate how this process can go, let's take a look at some sales closing techniques that will help your business thrive.
The Best Sales Closing Techniques for Your Business
1. Developing a Unique Selling Position (USP)
Before you begin approaching potential buyers, you need to figure out what your USP is. Put simply, take a moment to define what makes your services and products different from your competition's. Knowing this helps you distinguish yourself from others when advertising to clients and customers.
The great thing about internet marketing is that you can try out different USPs and see what works.
Armed with data from your campaigns, you can tweak your message and call to action, based on how your target audience responds. You can then build the process from there.
Starting strong is what actually helps you close a lead faster, because you know they're already highly interested.
2. Speed Is Important
Customers and buyers want to feel heard and valued. So it's vital you respond to sales leads quickly. This first exchange of contact information is often critical for the entire sales process. If it takes you more than a few minutes to respond to a lead, you've already lost. Try to respond within seconds if possible. The last thing you want is for them to reach out to a competitor or simply lose interest, because you waited too long.
And remember, you need to maintain efficiency and speed through to the very end if you want a successful closure. Doing so will let your potential buyers know that you are responsible and someone they can count on.
3. Study Your Competition
In most cases, buyers will consult numerous options before settling on one. So, whenever you get a lead, it's likely your competition may have gotten it as well.
So it's vital you know your competition extremely well. The better you know them, the better you can predict what their offers and advantages are. This allows you to adjust your game plan accordingly and close the lead more efficiently.
4. Put the Buyer First
The best way to close a lead is to take the backseat and let your buyer drive. By listening to your buyer's needs and tailoring everything to them, you are building a strong relationship that will last way beyond a single contract. It's all about letting them know they are important in the sales process. That's how most sales qualified leads get closed.
5. Follow Up a Demo to Close the Deal and Do It Smartly
The time immediately following a product or service demo is significant.
That's when your potential client will be making their buying decision. So it's important you send great follow-up emails or text messages. Here's a power tip, connect with them on LinkedIn. 
Furthermore, make sure the content you send is relevant to their decision and includes competition comparisons. This saves you and them time. Doing so ensures you close the deal seamlessly and quickly.
What Are the Most Meaningful Metrics for Inside Sales?
A mistake many sales teams make is they believe tracking the success and efficiency of a sales team is possible only after a sale is completed. But, that's not actually the case.
In fact, tracking sales and pipeline activity are essential for pinpointing weak areas of your sales process. Here are numerous metrics you can keep track of to ensure your business thrives:
Call to connect ratio – divide the number of calls answered by the total number of calls placed in a given day.
Connect to opportunity ratio – the number of people you talk to that you anticipate converting into sales opportunities.
Opportunity to deal ratio – the number of sales opportunities you expect will close and become your customers.
Inflow and outflow of opportunities – how the most qualified sales leads enter your pipeline (webform vs. referral vs. paid advertising and how they leave your pipeline (deal won vs. deal lost).
Quarter to quarter growth – By comparing the growth of your pipeline versus the number of sales closed, you can gauge the efficacy of your sales team.
Average deal size – Allows you to project revenue.
Forecast accuracy – Start with some benchmarks to establish expectations. Then measure the actual results to these forecasts. Over time, you'll be able to make better revenue predictions.
By keeping an eye on these, you'll know how to adjust your sales process and get the very best out of each deal.
Next Steps
Generating, developing, and closing sales leads is not easy, especially for small businesses. But, there are many important steps your sales team can take to make the whole process more seamless and more efficient. Use this guide to apply those tips for better results as you continue to grow your business. Putting a system in place now, will reap rewards well into the future. Good luck!
What sales techniques have worked for you in the past? Let us know in the comments. And if you have any ideas for future articles, write us at feedback@dyl.com. We're always looking for new ideas!