Today's business world is more dynamic than ever before.
Clients demand quick and effective customer support every single time. Businesses of all sizes are pouring considerable resources into expanding their customer service teams and outfitting them with all the tools they need.
But, client expectations are not limited to big corporations — small businesses and startups also need to be prepared to provide adequate support.
One can argue that good customer service is even more important for small businesses, because they need to establish their brand reputation from the ground up.
How your brand handles customer questions and complaints can make or break your small business. After all, we live in an age of online reviews. Anyone can easily put your company in society's crosshairs.
The best way to ensure excellent customer service is by outfitting your business with a call center that can handle customer inquiries any time.
Most small companies and startups believe they can't afford to make the significant investment required to set up such a thing.
But thankfully, modern technology is enabling small businesses to receive all the benefits of a full-blown call center via call center software.
In this article, we'll explain what cloud call center software is and how it works.
We'll also cover the various benefits it has for businesses of all sizes.
If you own a small business or a startup, keep reading to see why a cloud call center is not only a sensible investment — it's a requirement in today's business climate.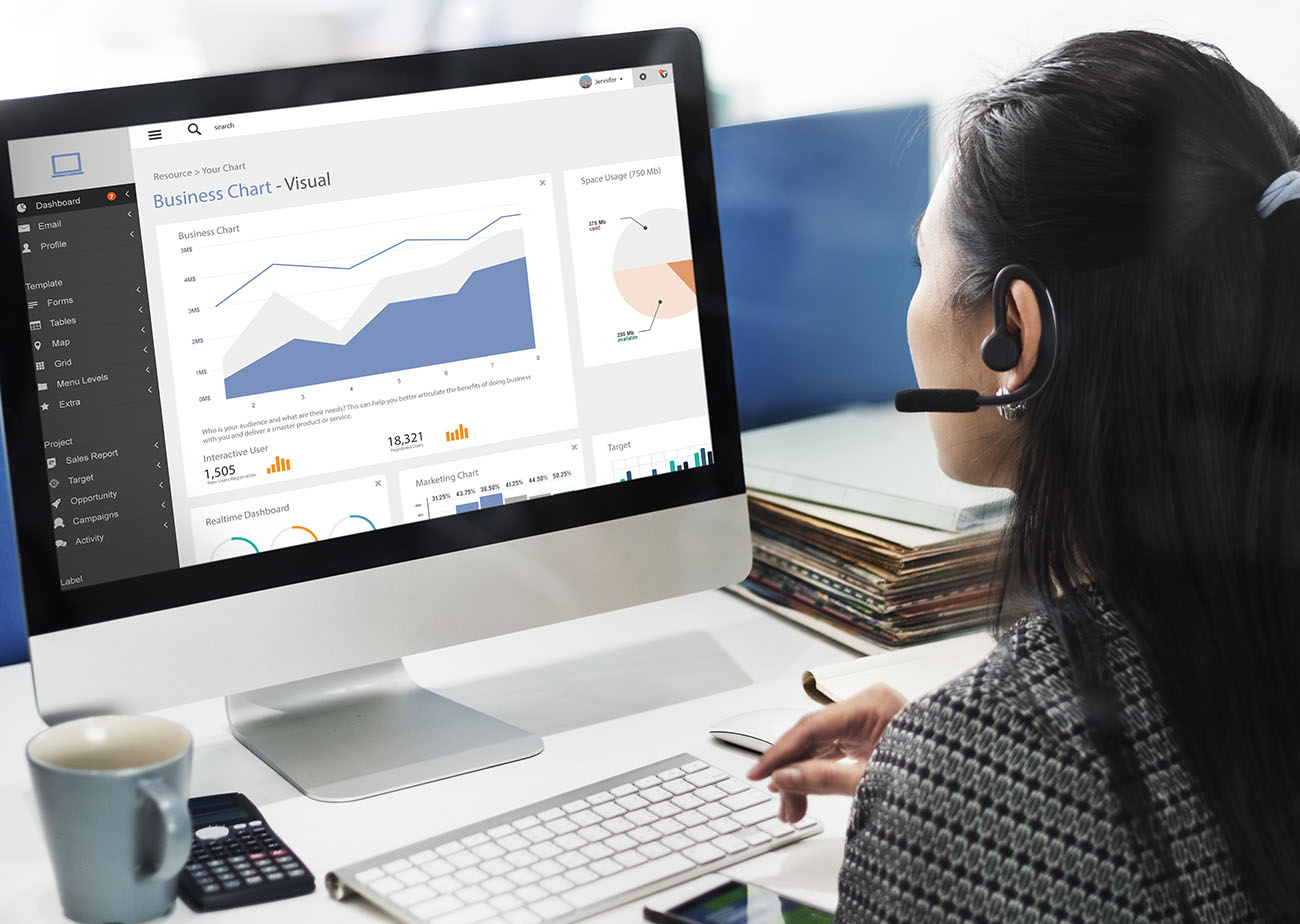 How Does a Cloud Call Center Work?
Cloud call centers are software solutions designed not only to connect clients to your customer service representatives, but also to provide your team with all the needed tools to improve customer experience and interactions.
Capable of handling both inbound and outbound calls, cloud call centers streamline your customer support efforts and centralize them onto one system.
Running multiple phone lines and maintaining expensive hardware can be costly. All that disappears with cloud-based call centers. Data shows that cloud call centers are 27% cheaper and have 35% less downtime than physical call centers.
With cloud software, everything is set up and running online.
All you need is an internet connection.
If you already use physical phone lines, you can easily integrate a cloud call center software into the mix.
Even better, cloud contact center solutions can be connected to your CRM system. As a result, you'll be able to gather, analyze, and use customer service data to improve your communication and sales efforts!
Cloud call center solutions can also be integrated with various task management systems, making it easy to organize your operations and ensure that all tasks are completed on time.
Is a Cloud Call Center Necessary for Your Business?
You might be wondering if a cloud call center is relevant for the industry you operate in.
The fact is that customer relationships are important, no matter the size of your business or your field of work. With cloud call center software, you'll optimize and improve your customer interactions, leading to more satisfied clients, a better brand reputation, and more sales of your product or service.
The Benefits of Cloud Call Centers for Small Businesses
Let's explore some specific examples of cloud call center functionality that are especially helpful for small businesses.
1. Auto Attendant and Interactive Voice Response
An auto attendant system greets callers and routes calls to the correct extension based on what the callers input.
Interactive Voice Response (IVR) allows you to set up much more complex call routing procedures. You can even set it up to automatically respond to certain questions or input without any employee intervention at all. Such answering services can go a long way to strengthen customer relationships and improve customer experience.
2. Smart Call Routing
Another helpful feature of call center software is the ability to set up call distribution and routing processes based on a variety of criteria. For example, the software can check which agent is available and forward a call to them. Additionally, you can create caller or inquiry-based procedures, making sure all your clients get the best possible help for their issues.
3. Call Recording and Monitoring
In order to improve your customer interaction, you need to be able to listen to and analyze each call that comes through. With call center software, you can automatically record all conversations and save them to the cloud. In this way, you can train your agents on how to better handle customer requests. You will also get a better view of how your customer support team performs overall.
Call center software also enables you and your managers to listen in on any ongoing calls in real-time. As a result, escalation procedures can be performed in the most optimal way.
Additionally, managers will get important information regarding their agents' performance.
4. In-Depth Reporting and Analytics
Even if your operation is small, customer interactions generate tons of useful data that needs to be aggregated and transformed into actionable insights.
By using a cloud call center, you can monitor and analyze all key performance metrics for your team in one platform. Such platforms have built-in tools that let you determine what drives the best results, identify trends, and pinpoint problematic areas in your customer support.
Optimizing your customer service, sales, and marketing efforts are essential to growing your business. With cloud call center software, you get plenty of tools you can use to make informed decisions in those areas.
5. Integration with Other Software Solutions
As mentioned above, call center software can easily be integrated with a variety of CRM and task management platforms. Automatic integrations with popular task management platforms are usually ready-made and available right away. If you use a less popular CRM, you could still make the integration manually using the call center software's API.
Some integrations include vertafore, yealink, cisco, eagent, ecms, and more.
By connecting your software solutions, you can manage all your day-to-day operations easily and effectively. You will also get in-depth reporting and actionable analytics that let you optimize the different areas of your business efforts.
What are some ways you can envision cloud call center software helping you? Let us know in the comments. And if you have any ideas for future articles, write us at feedback@dyl.com. We're always looking for new ideas!