Sales enablement tools are quickly becoming some of the best ways to close more sales. In one study, a staggering 75% of companies utilizing these enablement tools saw an increase in sales in just one year, with 40% having a growth of 25% or more.
But before finding what sales enablement tools are right for you, it's important to understand exactly what sales enablement is and how your company should approach it.
Once you have a basic understanding of how enablement can help your sales team, then you can find the appropriate tools that will be the best ways to close more deals for your company.
What to Look for in Sales Tools
Sales enablement software and technology are advancing to the point where your company has hundreds of options for sales processes, from advanced AI powered tools to live chatbots and virtual phone assistants guiding a potential customer through your company's website.
Remember to keep in mind that for your company, sales is the one of the most important strategies to invest in when it comes to building a sales organization that leads to closing more deals.
"Another reason for investing in sales technology is that employees have started to demand access to a greater variety of modern tools. This means that companies using conservative or old-fashioned sales methods not only risk losing sales, but even seeing their best sales talent leave them." — Erika Granath Communications Manager for LINQ Management.
When looking for sales tools, make sure to find the right balance between modern sales technology tools that will continue to be relevant in the future and how you will integrate it into the existing framework of your company's sales and marketing teams. This will take some time to explore, so make sure you stay updated on everything related to the sales, and specifically its improvements, of your company.
Types of Sales Enablement Tools
In order to find what sales enablement tools are best for your company, it's important to understand the various kinds of tools available that will fit your team's goals and structure.
Communications Platforms help the sales team with communications for both external clients and prospects as well as internal team members.
CRM is an essential sales enablement tool that enables the management of your team's interactions and content for customers on every stage of the buyer's journey. CRMs have typically been the most popular form of sales enablement because of its comprehensiveness.
Sales Engagement Platforms are used when you need to multiply the effects of your existing CRM through synchronizing data, automating tasks, and measuring important results.
Asset Management Platforms help you keep track of your company's assets, no matter how big or small, online, or offline.
Sales Intelligence and Intent Tools are advanced programs that analyzes data to identify selected sales triggers, which finds prospects who could be interested in your services.
Sales Enablement Tools
To help find what the best sales tools are for you, here is a curated guide to the best enablement tools available.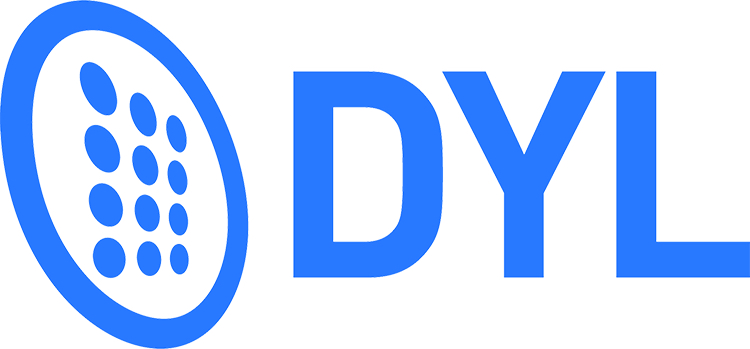 DYL takes first place in our rating for Best Sales Enablement Tools of 2022. The cloud-based service lets you call, text, and email all in one platform. You can also use DYL with hardware such as business phones or faxes. Plus, DYL comes with internet fax, toll-free numbers, and integrations with several industry-standard products.
With 60+ features, DYL is known as an automation platform for sales, marketing, and service teams across the country. You can set up workflows that automatically reach out to new prospects, leads, or customers without any human intervention.
Another great feature is that DYL lets you generate reports so you can check-in to see sales effectiveness, view service performance with customers, or understand your market penetration with marketing data.
Pros
Automation makes it easier for your business to earn money without having to do much.
DYL is one platform, meaning you only have one login.
The platform is easy to give user's permissions or take them away.
DYL offers both a lightweight CRM and pipeline for leads, prospects, and opportunities. It's easy to track the effectiveness of your campaigns.
DYL has 99.98% uptime. Meaning your information is accessible, safe, and stored properly in the platform.
Cons
Some bugs exist within the software. However, developers are working to fix them constantly.

Cloze helps you organize all your potential leads and customer interactions in one place. Rather than needing separate pages open for your email, LinkedIn, and various social media channels, Cloze organizes your customer relationship onto a single, easy-to-use screen. There's no need wasting time trying to figure out what a customer said, and in which location. You can also try Cloze for free.
Pros:
Easy-to-understand Contact Management
Offers a Free Trial
Lead Generation and Qualification
Also has Mobile Access
Cons:
Contacts merge without user intervention
Needs an updated User Interface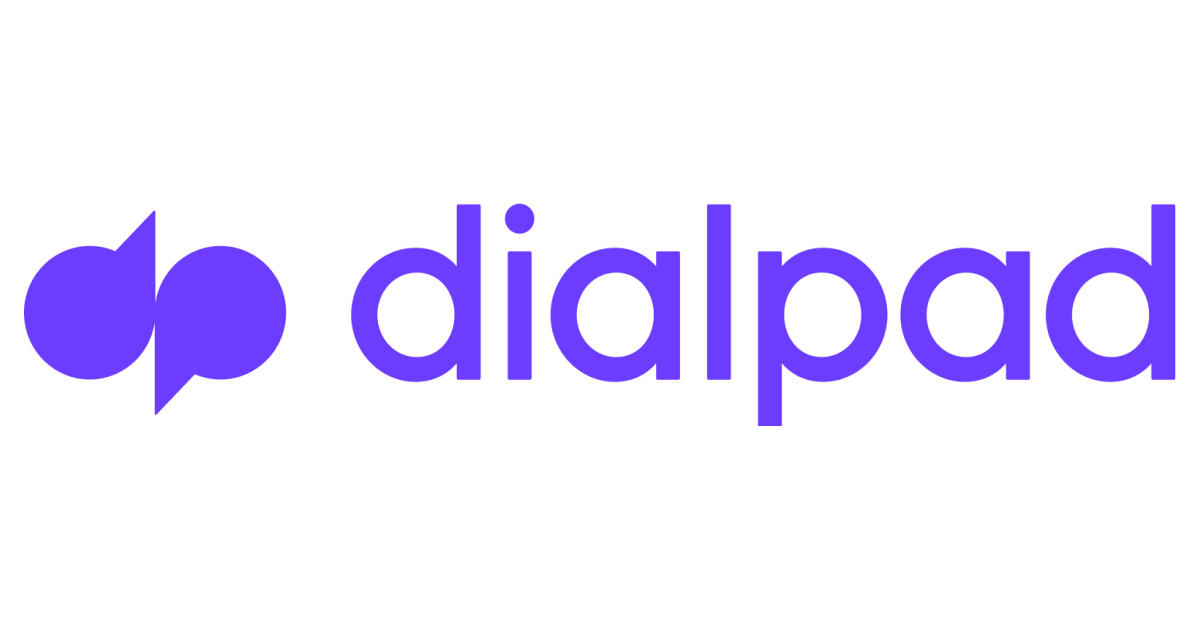 If you're in need of a more comprehensive communication service for both external and internal communications, then Dialpad makes that possible. Their service allows you to communicate using your own phone's calling and SMS functions by switching caller IDs. Therefore, it allows you to organize all your work communication from both your computer and phone, which is a worthwhile convenience.
Pros:
Dialpad has some of the best notifications of all sales enablement tools
Mobile Access
Has multiple communications methods to send to prospects or clients
Cons:
Confusing information pops up when receiving calls
Doesn't have methods to stop your number from appearing as SPAM

Like Dialpad, OpenPhone offers a business phone service for the sales reps that also integrates into the existing interface quite well. But what it does better is in providing services to assist with CRM, global communications, audio recording, and overall productivity. OpenPhone is a solid option for streamlining all your communication platform needs, and then some.
Pros:
User Interface is easy to understand and use
In-App messaging between internal team
Free Trial
Cons:
Not many call analytics/reportings
Cannot transfer out-going calls
Has a few bugs on their platform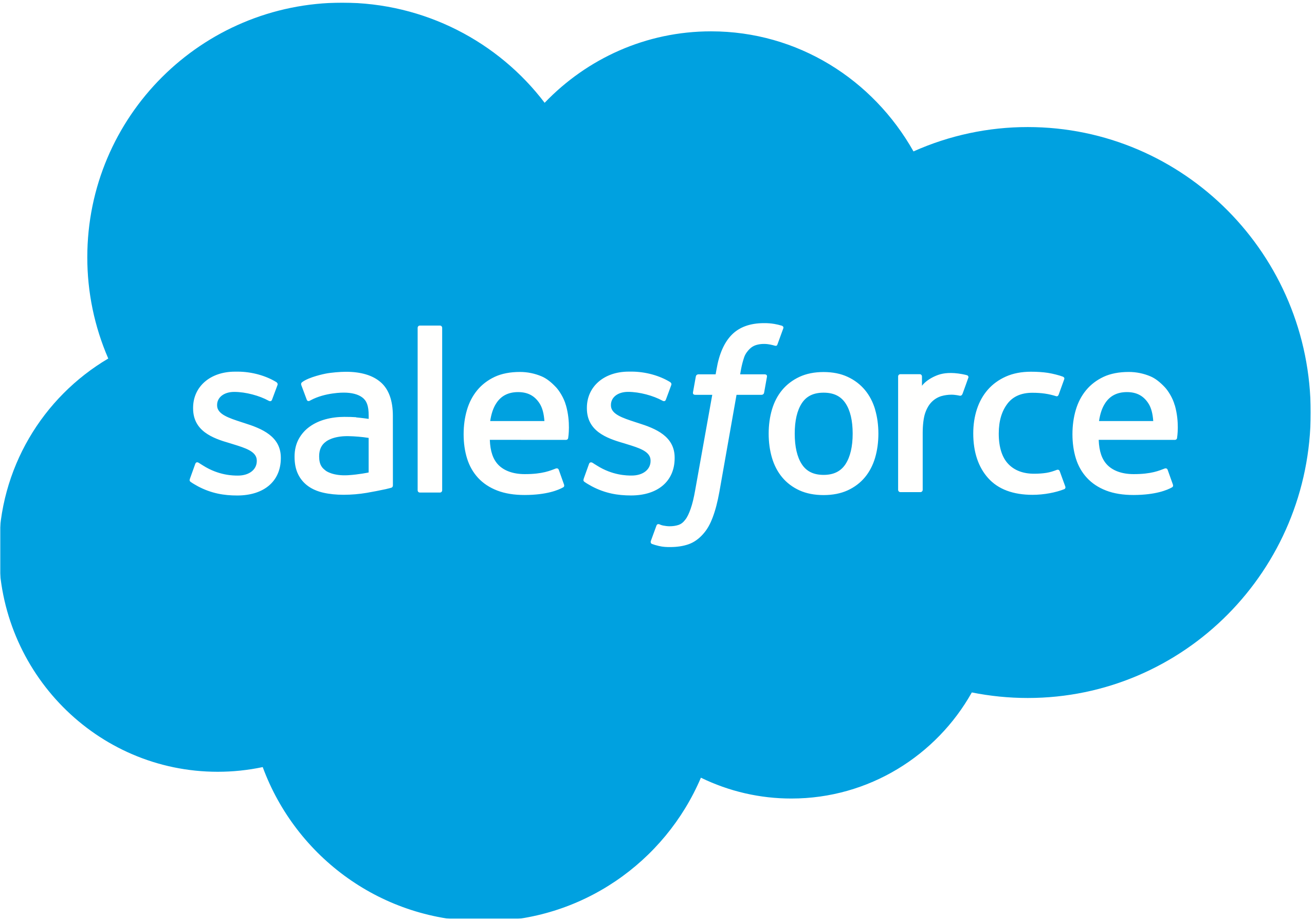 Regarding CRM and sales enablement, Salesforce offers an industry-leading service for the complete buyer's journey. Although not a complete sales enablement tool, Salesforce is a comprehensive CRM that integrates enablement insights and data analytics effortlessly into its service.
Bonus: Dialpad has strong integration platform for Salesforce, so the two work quite well together.
Pros:
Has the most robust system for sales staff
Contains opportunities, leads, contacts, and more
Has a lot of customization
Cons:
The platform is very expensive
Takes time to learn the platform
Requires multiple training sessions or internal salesforce professionals

For those looking for a more affordable CRM that offers the same all-in-one service as the industry-leaders, EngageBay is a solid option. Its sales and marketing tools will allow you to convert potential customers, and its strong point is in customer interaction and building a custom marketing campaign that will track the progress of leads over time and in real time.
Pros:
Has marketing, email, and sales automation
Affordable Customer Relationship Management Tool
Cons:
Does not offer a free trial for their more expensive plans
Relatively new company in customer relationship management

In terms of finding the middle ground between the industry-leader and affordable all-in-one service, Zoho CRM is a service from Zoho that will give you all the functionality you will need to streamline your sales process. Like EngageBay, its ease of use and affordable, and like Salesforce, Zoho CRM allows for an effortless integration with Dialpad.
Pros:
Tried and tested CRM
Easy to use
Simple User Interface
Cons:
Doesn't serve all industries as good as the next
Integrations sometimes deactivate randomly

When you're interested in taking the next step in communications with customers, Outreach uses AI-powered machine learning to determine the right times and strategies in which to reach out to clients. The purpose is to guide but also incentivize its user to maximize customer interaction across all communication channels.
Additionally, its Chrome extension allows you to track conversations across different platforms.
Pros:
Great for keeping track of sales communications
Automatically sends follow-up emails if one of the emails was not opened
One of the top-rated tools for sales
Cons:
Not a lot of reporting
Does not offer a free trial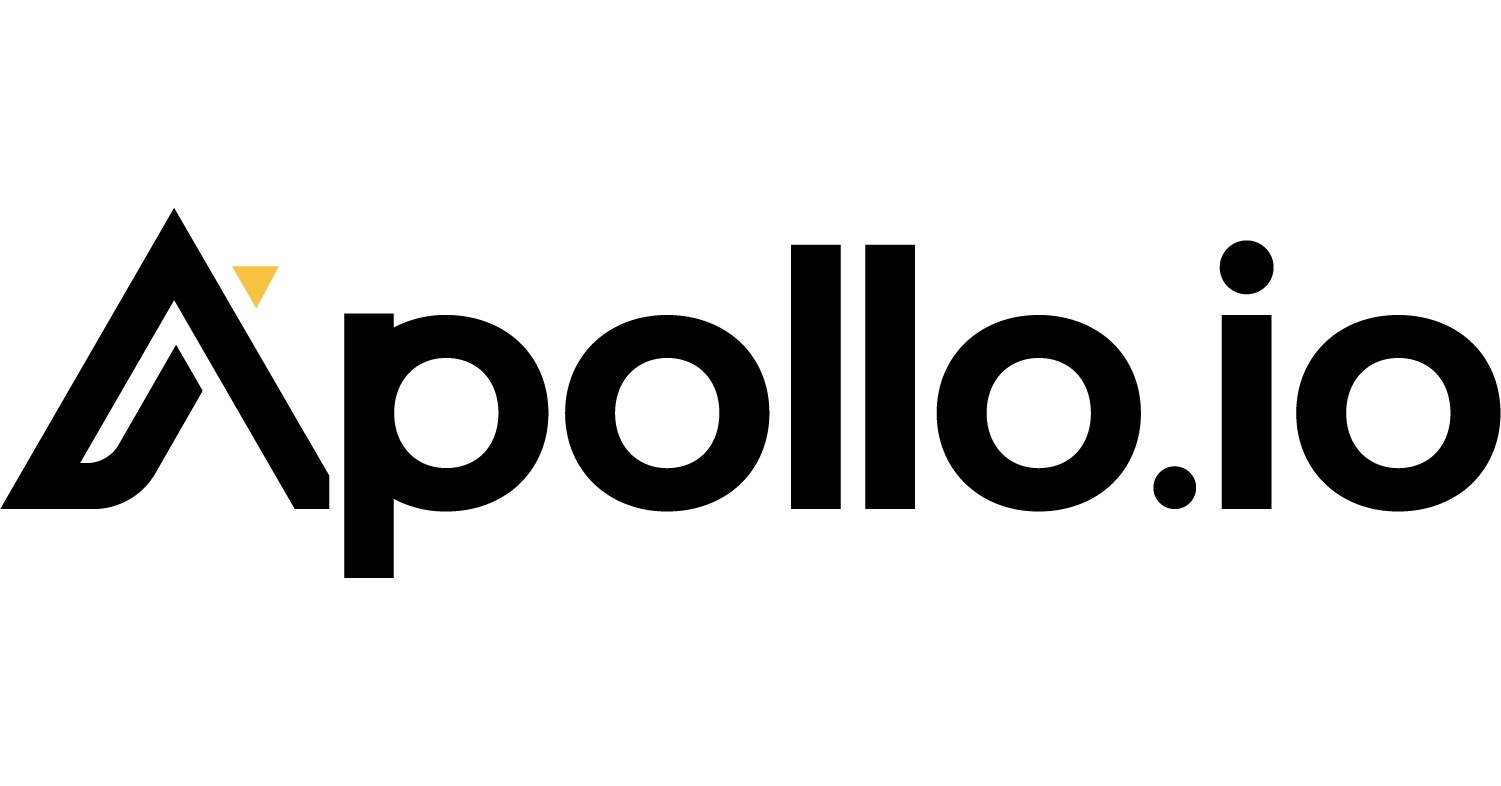 If you need a more affordable option to Outreach but with similar functionality, Apollo.io has you covered. Although not as well-known as other sales engagement platforms, it works well in using data to help you locate leads across different platforms.
Bonus: with Apollo.io, you can synchronize all your LinkedIn contacts and collect that information more efficiently.
Pros:
Easy to create saved searches of reached contacts
User interface is straightforward and easy to use
Great for email marketing and sales
Cons:
Some of the emails are not valid
Information changes a lot in their database

With the growth of video-based social media and content creation in recent years, sales engagement tools, like Vidyard, is following the trend by using videos as the primary form of content creation for your business.
Whether you are communicating with leads or customers, on your phone or laptop, you can simply record and send videos along with links to set up meetings. For those of you looking for modern sales enablement tools, Vidyard has you covered.
Pros:
Easy to see if a video has been watched and how much has been watched
Customer service is available when you need them and very helpful
Straightforward to use
Cons:
Videos don't contain surveys afterwards
There aren't a lot of use cases for different industries

Templafy is a software program that relieves you from the busy work of creating templates by keeping your sales team focused on the brand through ease-of-use template creations. When you've attracted the lead and are offering a presentation for your brand, Templafy is the best tool for assisting you with your digital asset management quickly and in real-time.
Pros:
Great customer service and support staff are available instantly
Easy to use UI
Cons:
Web interface
No free trial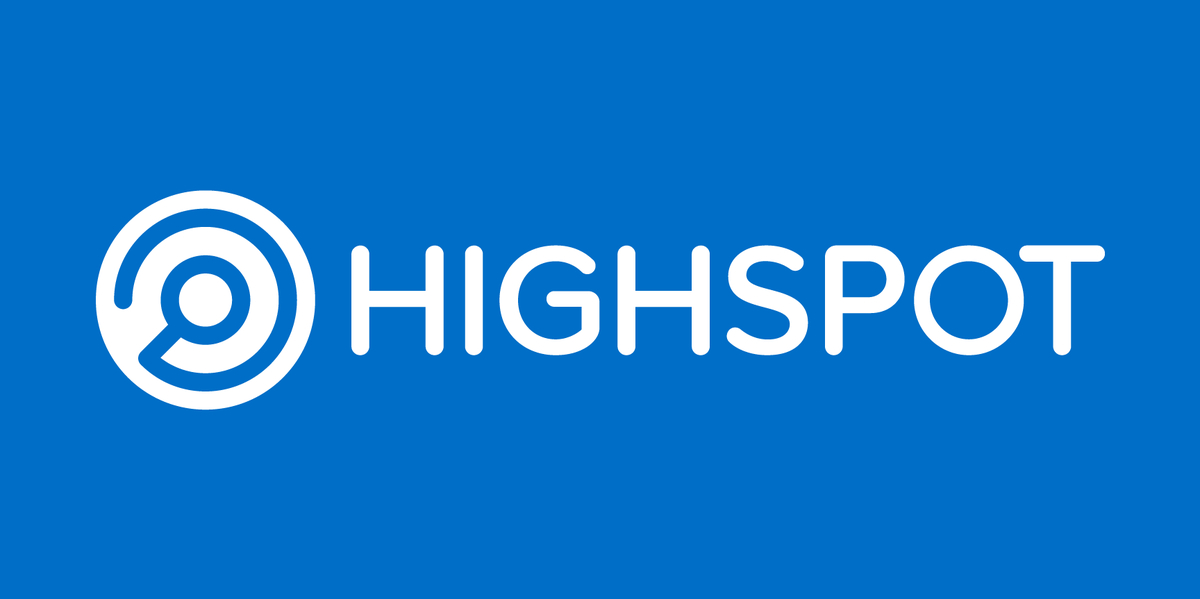 One of the more popular choices in asset management is Highspot, which stores all your company's sales and content assets into organized, easily retrievable locations. Highspot also uses AI-powered search to filter searches and find you the best services your sales reps will need.
Even going beyond content and asset management, Highspot provides sales coaching, training, and analytics all in the same platform.
Pros:
Many customers say they've had a lot of success with high spot
Content library and storage is easy to use
Sharing content externally with analytics tool is simple
Cons:
Pitch setup is confusing for new users

For those of you who want your sales and asset management service to be highly customizable, then Guru is the best choice. Its sleek design works well in organizing sales content that can be located and utilized at the click of a button, which accelerates your sales cycle for maximum opportunities.
Bonus: Guru integrates flawlessly with Google Docs and Slack, which allows you to collect data and keep it organized quickly.
Pros:
Storing data is seamless and easy to use
Knowledge base is simple to understand
Able to share content
Cons:
Content organization can be a bit confusing
Search is difficult for new users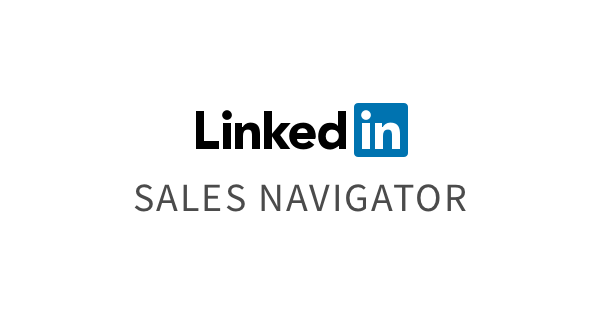 To go the next step in advanced programs that allows you to locate clients from a massive selection of possibilities, the LinkedIn Sales Navigator gives you a huge advantage by integrating LinkedIn's business profiles into your targeted searches. Having that integration alone is worth the selling point, but it goes further in giving you the ability to easily guide you through the process of finding leads and understanding their needs.
Pros:
Lead Generation
Prospecting
Great outreach process
Cons:
Your account can get suspended if you reach out to too many people
Can't import data into CRM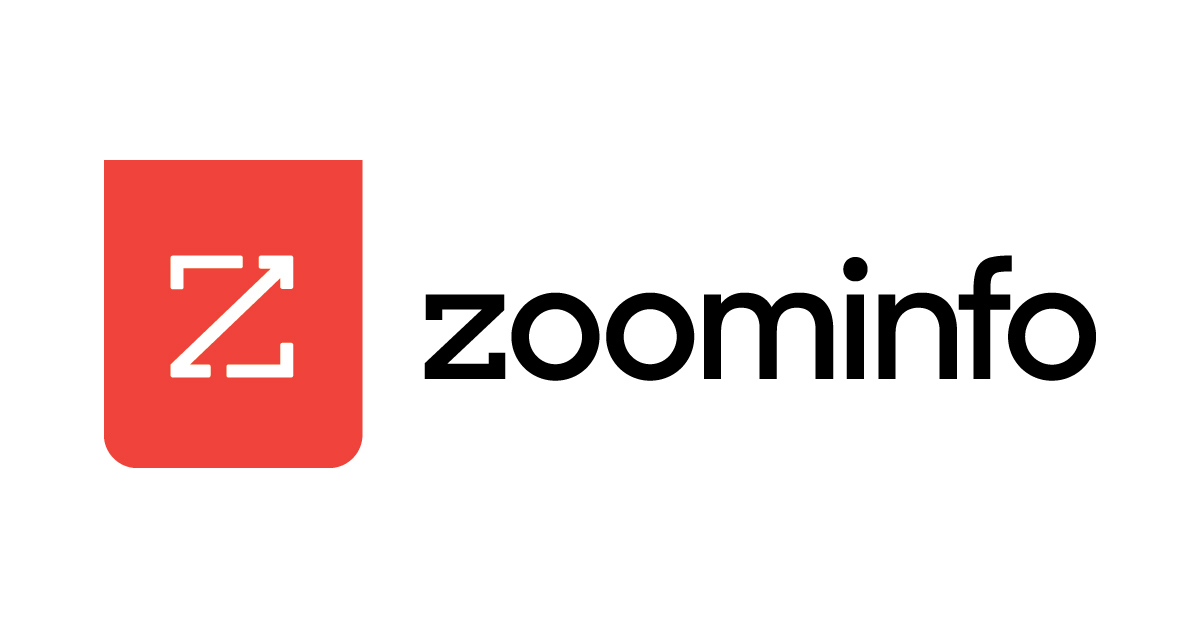 Another good intelligence platform to help with sales enablement, Zoominfo provides one of the best B2B data and software programs you can find. They provide a range of different services that will help you find and receive information on leads and existing customers. One of its more attractive functions is in providing contact leads rather than having you buy sets of emails.
Pros:
Data Segmentation
Integrations are very helpful and easy to set up
Data is correct on 99.9% of businesses and professionals
Cons:
Some small businesses are not on the platform
Could use better training for new users

And finally, Demandbase is a sales intent tool that will undoubtedly streamline sales opportunities through its intelligence-based software. Through every step of the buyer's journey, from advertising to accounts to sales, Demandbase covers all the ground through smart technology. It will make you faster than the competition and more efficient by providing the sales reps the best possible opportunities for success.
Whatever service you decide to use, make sure you first understand the goals of your company, its sales blind-spots and areas of improvement, and what kind of service will be the best for closing more deals.
Pros:
Business description is often accurate and helpful
Company news alerts are quick and often
Company insights and data are informational
Cons:
Sometimes, smaller companies don't have revenue listed
SIC codes are not always correct
Conclusion
Whether you're looking for a prospecting tool or a tool to help your sales management team, there are many platforms available to choose from. Communication platforms, CRMs, and sales intelligence tools can help your business increase revenue and improve sales effectiveness.
Want an article about a specific idea? Contact us at marketing@dyl.com! We're always open to ideas.