What Is a Business Phone System?
In today's high-tech world, we use business phone systems for more than just making calls. Having the right business phone system can significantly transform the way your team and company works.
The majority of businesses are now opting for cloud-based VoIP systems, which route calls on the internet rather than the landline. A system like this can help your team transition to hybrid working, by allowing them to make and take business calls from any internet-connected device and collaborate with their coworkers from anywhere. Also, features such as video conferencing and instant messaging can enable easier and faster business communication in the workplace.
5 Reasons to Get a Business Phone System
1. Reduces wait time and saves money
Because time is money, the faster you serve customers, the more money you'll make. Businesses across the world have proven that business phone systems increase the productivity of teams. Let's say you have a customer service team. With a new business phone system, you can expect 2 – 3 minutes of less wait time, which increases customer satisfaction and puts more money in your wallet!
The best part is, your business phone system lets you serve customers in many ways you were never capable of. For example, VoIP phones let your employees answer customers' calls from anywhere. Meaning you can outsource talent to different parts of the world, save money on employee costs, and serve customers from anywhere in the world with an internet connection.
2. Less pressure on you and your employees
One of the significant benefits of office phone systems is they reduce a lot of pressure on you and your employees. The main reason is by using call routing. It lets employees answer calls from anywhere, at any time.
Also, you won't have to train your employees all the time. New business phone systems are in the cloud. That means these phone systems store everything on the internet, rather than requiring hardware (although you can certainly opt-in for hard-phones). So you can expect cost-savings on employee training in real time and you won't need to find an IT technician.
Small business phone systems offer the option to use the help of a queue or an auto attendant. These features allow your employees to focus more on providing the best customer support for your clients. A business phone system will also help reduce the feeling of pressure from possibly making errors on your employees, so that they can focus on providing the best call quality.
3. Leaves you connected anytime, anywhere
Nowadays, business communication occurs at your desk and elsewhere. Most of the time, it can happen while you're out of the office, on a business trip, or working from home. So when you need to be on-the-go, newer business phone systems complement that.
Besides, a business phone system will help you stay in constant connection to telecommuters. Telecommuters are important because over 63% of agencies and 62% of workers work from home at least a few times a week. Meaning, it'll be easier for you to contact professionals who work outside an office space as you're always available.
Another great advantage of business phone systems is that they come with many call features. For example, call forwarding helps your employees stay connected with clients, whether they want to use their cell phone or where clients can reach them in another way. While conference calling helps your team stay connected with each other. Businesses have proven that these benefits help grow revenue from upwards of 5% year from year.
Business phone systems provide a higher customer service standard. If you want your business to succeed, it is essential for you to have the best customer service. When your customers see how easy it is to get in contact with an employee, you'll see how your business will thrive. Customers will be more likely to do business with you if you provide excellent customer service.
Most customers don't want limitations with automated responses. Business phone systems allow customers to contact an employee when they need to. Providing outstanding human interactions will make your customers satisfied with your services. Business phone systems can really benefit small businesses because it eliminates the need to travel to meet with sponsors and investors.
Enterprise directories can also provide your customers a reliable service. It notifies your employees who should be the one to answer customers' questions depending on their field. Which makes the conversation between the employee and the customer go quickly and efficiently, which will improve your customer service and relieve some stress from your employees.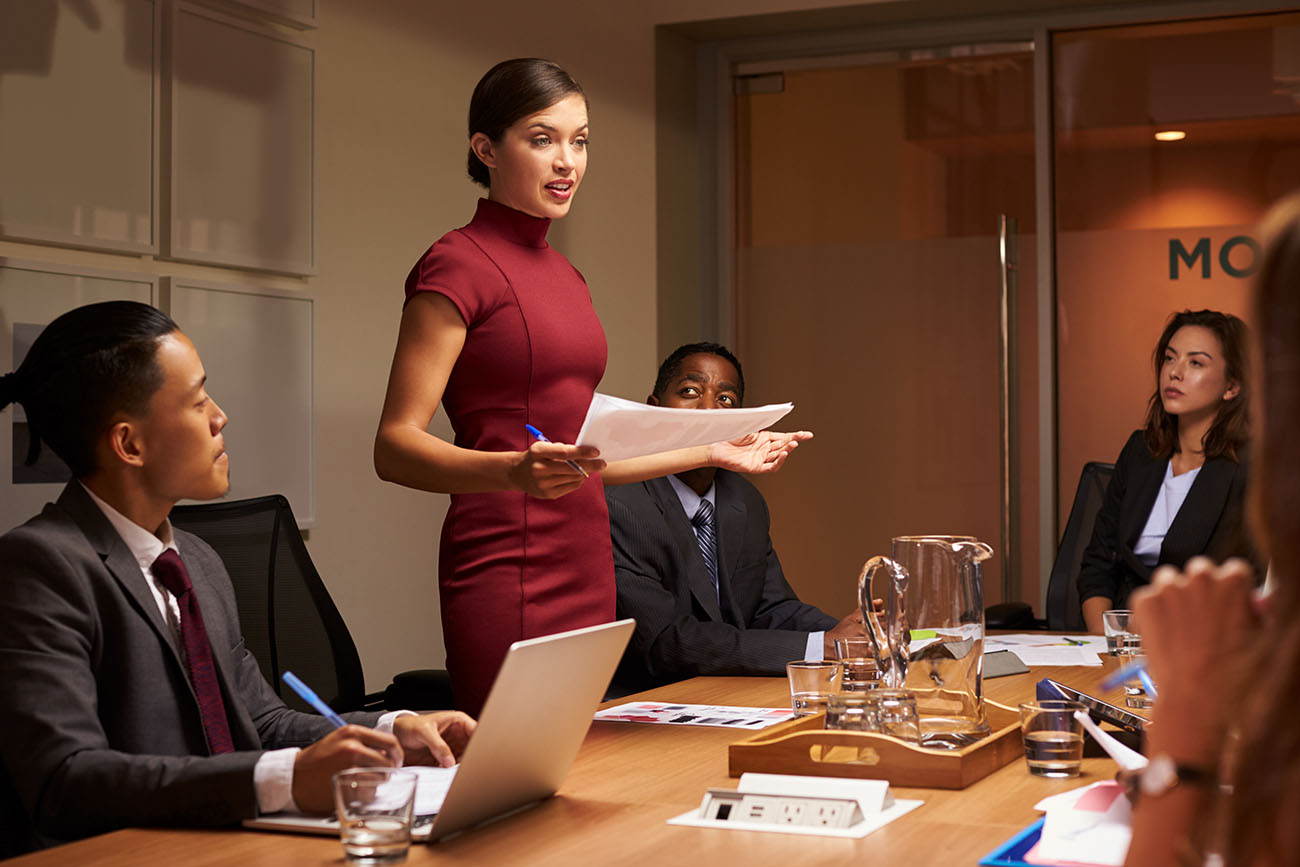 5. Shows a professional image
When running a small business, you often have a lot of different things to do at once. But a big aspect that can affect your revenue stream is professionalism. You always want to look and act like a pro.
A cloud business phone system can assist you in achieving a polished look. A phone system will help you easily route calls to the appropriate people, set up automated assistants, and use call notifications to stay on track and fulfill all your customers' needs.
A cloud business phone system can help you succeed even if you're a one-person show. From transferring calls to other extensions to even switching a call from your desk phone to a mobile device. These are some business phone features that can help you provide excellent and adaptable customer service easily.
What to Consider When Looking For a Business Phone System?
Cost
Business phone systems are a major investment; therefore, it is essential to know how much you want to spend and how much return on investment you are going to get. Cost elements involve the setup and installation costs, subscription fees, hardware costs, staff training costs.
A traditional phone system needs a high upfront cost. But a virtual phone system only needs a small upfront cost and a subscription fee. The costs of a VoIP unified communications system are generally related to the internet. You need to know how much you will invest in your business phone system.
Reliability
Depending on the business phone system you choose, you should always make sure it's reliable. There is no point wasting your money on a system that doesn't function well and won't help your business grow. Make sure that in an emergency, your service provider will easily help you fix it and get the service back as quickly as possible. In the case of problems with your phone number, make sure they will let you get other business phone numbers at low-cost.
Functionality
Switching business phone systems can be a really stressful process. You should see how long it will take to get your business phone system up and running. The good thing about internet-based business phone systems is it is easily installed using the internet, so it will be up and running in no time. As there is no hardware installation. 
Security
A premises-based VoIP and a landline system are both good options for your business if you are looking for high security or customizing your own security system. Your business phone service should come with multiple phone lines, a toll free number, and at least a 99.9% uptime so your data stays on the cloud and secure.
Features
Features differ depending on the type of phone system. Several companies form their features depending on the plan type you get. Most business phone systems have the basic feature arranged, then you can pay for added features, through a higher-tiered plan or through some add-on charges. These are some features to consider and search for when looking for a business phone system:
· Call monitoring
· Video Conferencing
· Caller ID
· Call recording
· Call routing
· Mobile App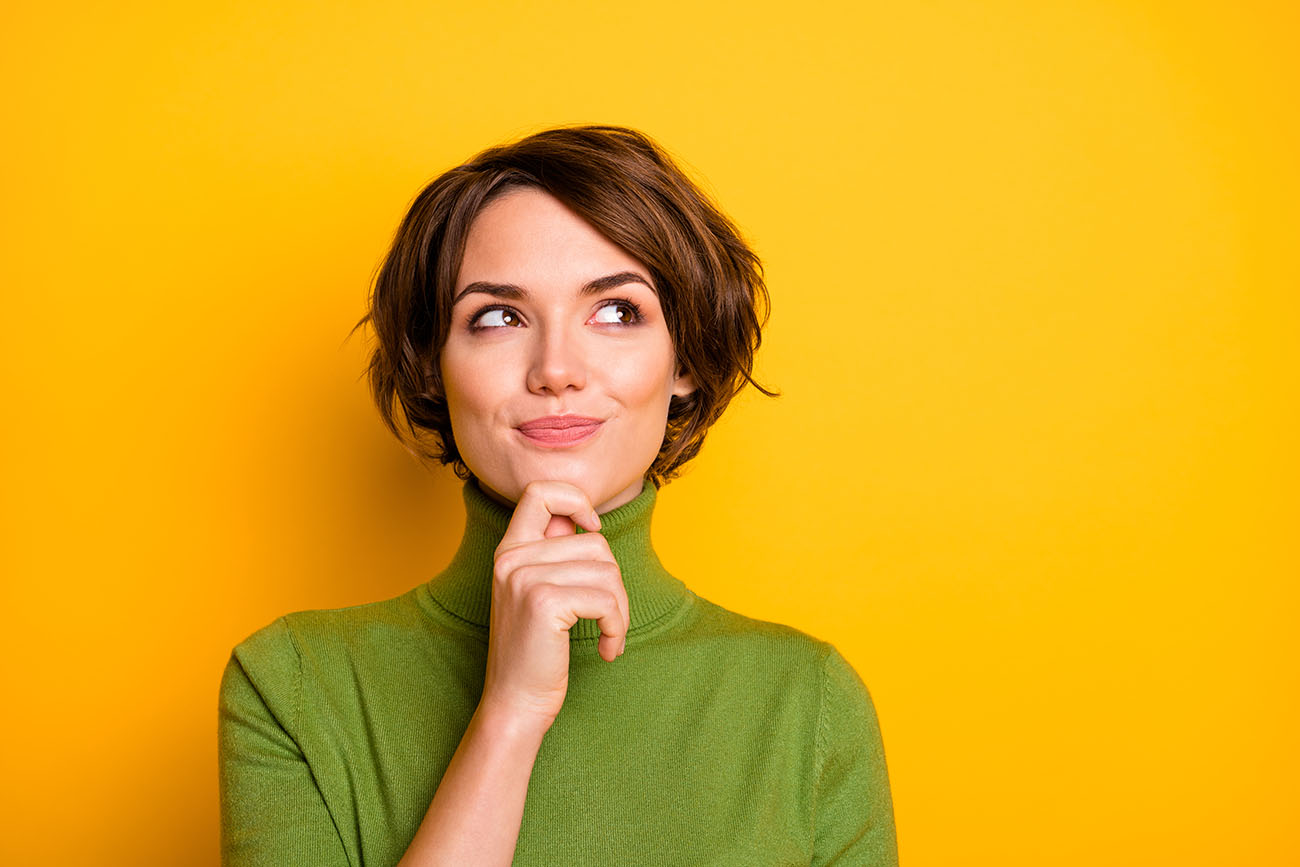 15 Questions to ask yourself before choosing a business phone system for your small business
Choosing a business phone system for your business can seem very simple, but it is actually a very important step. Today, phone systems offer all businesses, a very broad range of mobile tools and valuable calling. Business phone systems provide your employees many ways to get to their business phone lines from anywhere.
1. Does your business now have a phone number?
If you currently have a business phone number, you first need to decide if you want to maintain it, get rid of it, or change it with a different number. Also, keep in mind the required effort if you decide to change it. Ask yourself this question; Is it displayed on marketing platforms or on a website?
2. Where are most of your customers located?
Your customers' location can really affect the phone numbers you will choose. If you're looking to get a local presence in areas you serve, but are not physically there, having a toll free number can really benefit your business in serving your customers throughout the country.
3. Will you need a toll free number?
A toll free number can really help small businesses look much more professional. It gives your customers a simple, easy, and free method to get in touch with you.
4. Will you need a local number?
Most of the time, businesses choose to use both a local number and a toll free number. You will need a local number if you want a local presence in a certain community.
5. Will you need a vanity number?
Vanity numbers are phone numbers that have custom patterns of numbers or letters to help your customers remember your phone number easily. Think of the keywords that can best represent your business and what you offer.
6. Where do you choose to work from?
If you prefer to work from the office or from home, it is fairly easy to take your business calls. But if you choose to work from outside the office, like in a coffee shop, taking those business calls can be hard. There are many circumstances that can make it hard for you to take the call.
Therefore, you need to choose a business phone system that will allow you to forward your calls to your phone, and let you hear who is talking before you answer, allowing you to choose to answer the call or send them to voicemail. You can also opt-in to a service that lets you work from a desktop app or includes video calls.
7. Are you frequently out of office?
If you're frequently out of your office and on the go, you don't want to miss important business phone calls. You can automatically send business calls to the phone number you choose, while you can send all voicemails to your smartphone in an email form.
8. Do you often travel for work?
If you choose or your business requires you to travel a lot outside the country, it will be very important to choose a business phone system that will help you manage your phone calls. You should choose a business phone system that can let you forward your calls to international numbers.
9. How many employees does your business have?
You can choose the size of your business phone system depending on the size of your business and your team. The size of your business phone system will depend on how many minutes you use on business phone calls per month, and the extensions you're going to need.
10. Do you plan on growing your team in the future?
If you are planning on growing your team in the future, you will need a business phone system that will grow with you. It's essential to choose a phone system that lets you set up more extensions with no extra charge, as your employees will need to have voicemail boxes individually. You also need to choose a minute plan that is affordable to you if your business grows.
11. Do you have different team departments?
If you have different team departments in your business, a virtual phone system lets you set extensions by department. 
12. What type of business phone system are you using?
Whatever phone system you are using, business phone, cell phone or home phone, you can still take calls on any phone you choose.
13. How many minutes do you use on business calls per month?
The number of minutes you use on business calls will direct you to the best plan and determine what you need. There are unique plans offered for people who need a lot of minutes and others who only use a few minutes.
14. Do you see the minutes growing?
If you believe you require more business calls a month, you can always change your plan to fit your needs.
Having a virtual phone number can allow you to receive faxes. If you receive faxes on your virtual phone number, some platforms will store them online and you can easily access them whenever you need. You should choose a phone system that allows you to send outbound faxes if you will send faxes regularly.
After answering all these questions, you should be ready to choose the best business phone system for your business.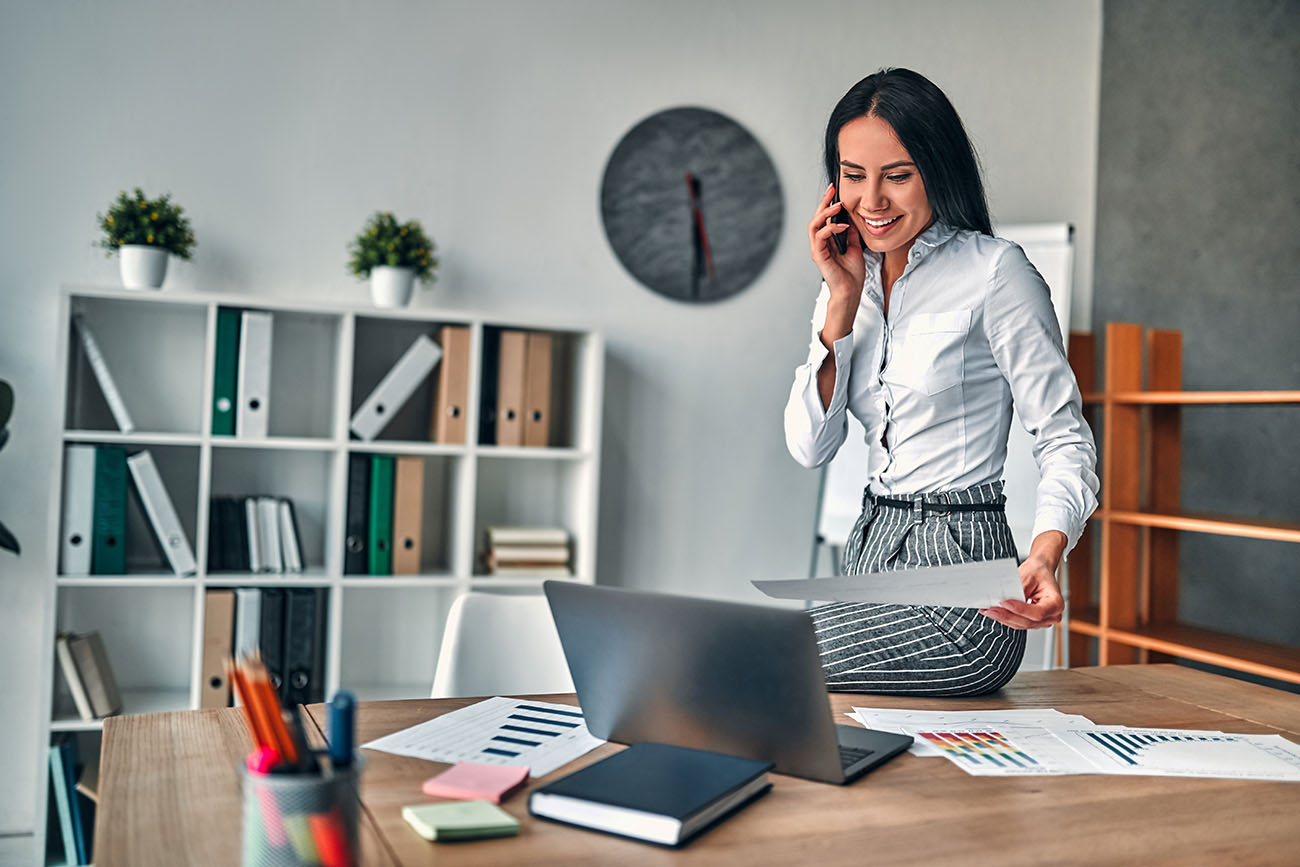 The 4 Different Types of a Business Phone System
1. Landline phone systems
A landline phone system uses copper wires to transfer voice communication. It is very reliable. However, it is pricier to set up and maintain. Landlines are ideal for small businesses that have the wires already set up and do not need any upgrades.
2. Virtual phone systems
A virtual phone system is a cloud-based phone system that allows users to receive or make calls whenever, from anywhere in the world, by using their smartphone or laptop. It offers the flexibility that an on-premise system cannot offer. Providers deliver the service through the internet, therefore, the cost is affordable, as there is no hardware. Virtual phone systems offer more to its users' business than a traditional phone system.
Most business owners change their phone system to the cloud to take all the benefits of the features that only virtual phone systems can offer. It allows big or small businesses to improve their work efficiency and grow. Your virtual phone system can use your hardware to work from anywhere, as long as you have an internet connection.
3. VoIP phone systems
A VoIP phone system (Voice over Internet Protocol) only needs an internet connection to make calls and receive them. Because providers operate the VoIP service by the internet, it allows more advanced features that advances business communication. A VoIP phone system provides a wide range of features, such as pbx systems, active call switch, and proficiencies that are very important for most businesses nowadays, and it is also very affordable.
A cloud phone system is a VoIP phone system that is available from an IP network that is cloud-based. They provide this system over the internet and run entirely off-site, reducing investments in telecommunications infrastructure. The setup and implementation of a cloud phone system is very fast and easy, liberating the company from IT expenses. Usually, you can pay on a subscription basis when buying your cloud phone service system. Cloud phone systems are cheaper to maintain, come with monitoring capabilities, and are quicker to set up than other systems.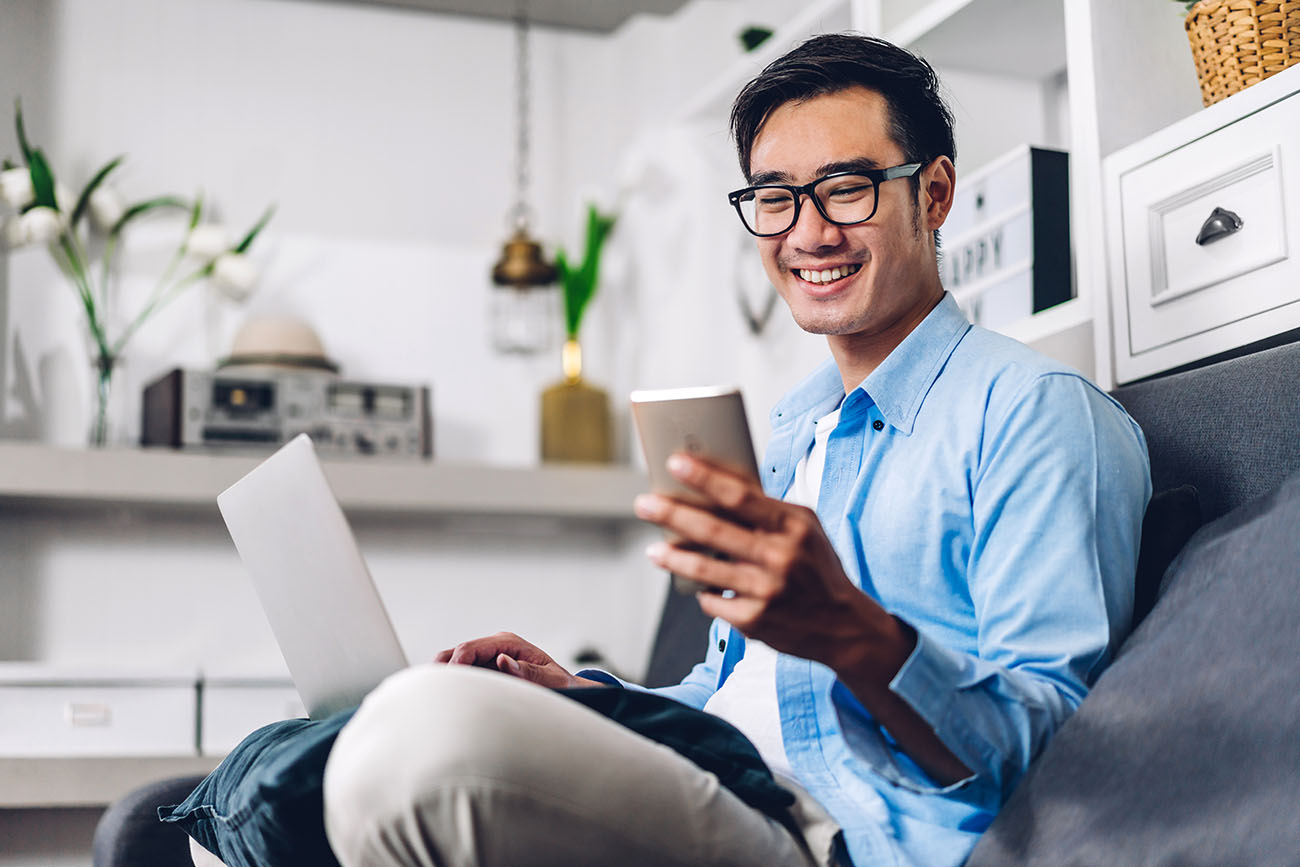 How Can You Set Up Your Business Phone System?
Getting started with a new business phone system can sound complex and difficult to start. But setting up your business phone system is actually very simple. First, you will need to activate your service with your service provider. DYL offers full support when setting up your new business phone system for your small business.
Conclusion
Now that you know all about business phone systems, how to choose the right one for your small business and their benefits, you should immediately implement the most suitable one for your business.
Want something specific to be covered about ways to improve your business? Reach out to us at marketing@dyl.com