What is a lead management system?
Lead management system is a process where teams analyze, qualify, and develop incoming leads to convert them to new business opportunities.
In the process of standard sales, leads from several channels enter your lead management system, and teams transform sales-ready leads into deals. If you want to make the most of the prospects who have an interest in your product or service, it will be necessary to have a lead management platform ready.
Lead Management is the process of receiving and handling leads (possible customers) until they decide to buy your product or service. Lead Management is a much more elaborate process than normal advertising. It is also the most relevant to ecommerce stores that create one-on-one interactions with customers.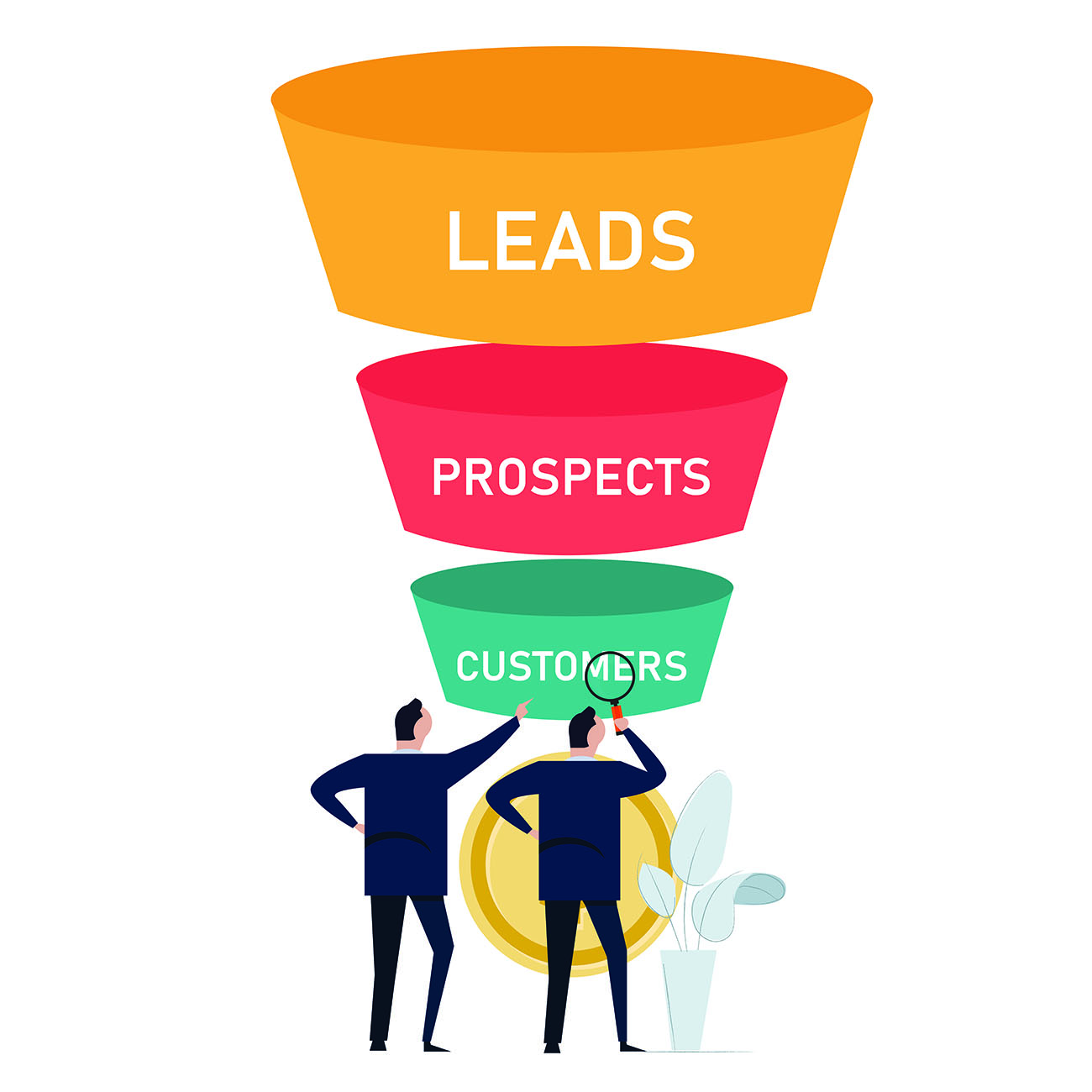 What is lead management in CRM?
CRM software helps ensure important prospects don't fail with your lead management process, as it updates it.
The lead management process covers each stage that led to moving possible customers over to your sales pipeline.
Lead management helps you better communicate with important prospects and reduces the amount of leads you neglect.
CRM lead management improves data analytics and integrates all your information.
There's a higher chance for you to miss some prospects that can really help your business or concentrate on leads that are not good for your business if you don't have an effective lead management strategy.
Let's look at the traditional steps of the lead management process in CRM.
1. Lead capture
The first step in the lead management process is lead capture and lead capture forms.  Without the help of the CRM software, the lead data you receive would stay in a digital location until it's added manually to your sales records. But with a CRM, the software automatically adds new data to your database as a contact and auto generates tasks to contact the lead.  
2. Lead enrichment and tracking
Unfortunately, incoming leads almost always hand over basic information to your business, like their name and company. This makes it difficult to market to them and move them along your pipeline. However, the lead enrichment and tracking stage helps you fill in the gaps of data that a lead didn't provide. During this stage, you can find additional information from the lead's LinkedIn, company website, or other resources.  
3. Lead qualification
Lead qualification mainly includes lead data analysis and engagement tracking. During this stage, you decide which leads are most likely to make a purchase. This helps your sales and marketing team prioritize and convert a higher number of leads. CRM software automates the process, so you don't have to qualify your leads one-by-one. 
4. Lead distribution
CRM lead distribution improves your multi-territory sales process. You can set your CRM to automatically elect new leads to a certain group of sales representatives. Based on other measures, your CRM will then select the correct representative from this group.
5. Lead nurturing
Lead nurturing is a vital part of the lead management process. After capturing, qualifying, and distributing the leads, it covers every lead interaction until they convert. Lead nurturing activities include generating targeted content and communicating constantly across many platforms.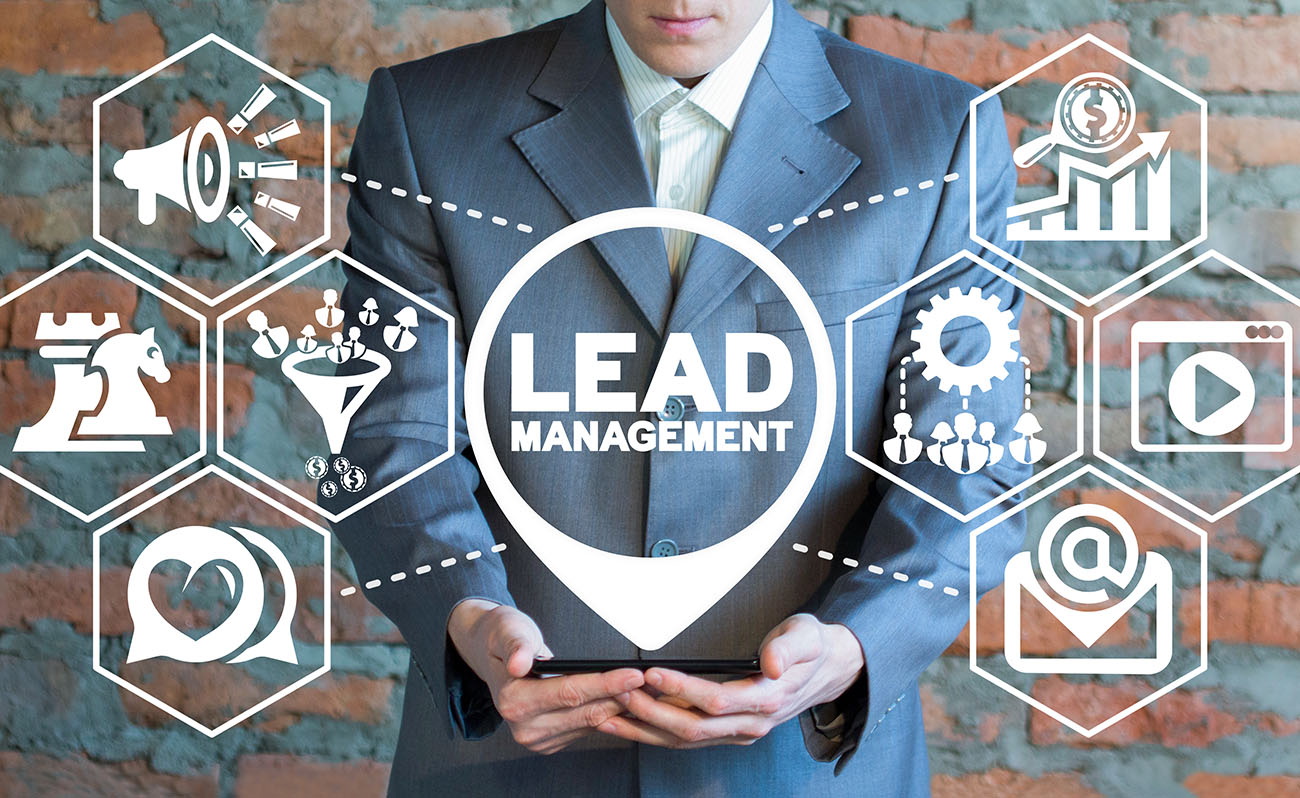 What Are the Top 3 Lead Management Requirements?
Capture and qualify leads
Capturing and qualifying leads is a gigantic step in your lead management process. When you receive website visits, having a way to convert those to actual leads is vital to the success of your sales team. It is also important to choose a tool that would help you generate and manage leads. During your lead management process, make sure you can score leads and define potential customers that are worth nurturing.
Lead nurturing
Lead nurturing is the most important step of your lead management process. The ability to nurture qualified leads and convert them into customers can increase your productivity and profitability for your business. For example, sending potential customers aimed-content or calling them directly are both part of sales, marketing automation and your lead nurturing process.
But this can take a lot of time to send or call all potential leads one by one. Therefore, you need to choose a lead management tool that lets you get in touch with your leads all at once. This saves a lot of time and ensures you can contact all your potential customers.
Regardless of whichever lead management tool you decide to choose, it's vital that you can pass leads from your marketing team to your sales team.
Measuring
There are two metrics that need to be tracked: lead conversion and lead source. Lead conversion is the number of leads that are being converted, whether that's from marketing campaigns or sales funnels.
Meanwhile, a lead source lets you know where your leads are coming from. This can be from lead providers, your own website, social media, live events, emails, and more. Having a feature that will track these two metrics will help you know where you can improve.
How important is lead management software?
In layman's terms, lead management happens when you convert possible customers to actual ones. But in reality, lead management includes more than just conversion. It also includes the difficult balance between seeking new customers and keeping in touch with existing leads, while also making sure that your team members don't lose any of your leads.
Let's say your company receives a big wave of new leads after some positive media coverage. You will have to balance between scoring new leads and nurturing existing qualified leads. It's difficult to do without the use of software.
To put it into perspective, you would have to track each lead individually, input each interaction you've had with them, and send emails, texts, and call one by one. That's why sales intelligence and intent tools are so important.
Using CRM software helps you automate the entire process. Gone are the days of tracking interactions one by one, or communicating with leads individually. Lead management software prevents you from losing leads and improves your revenue generation.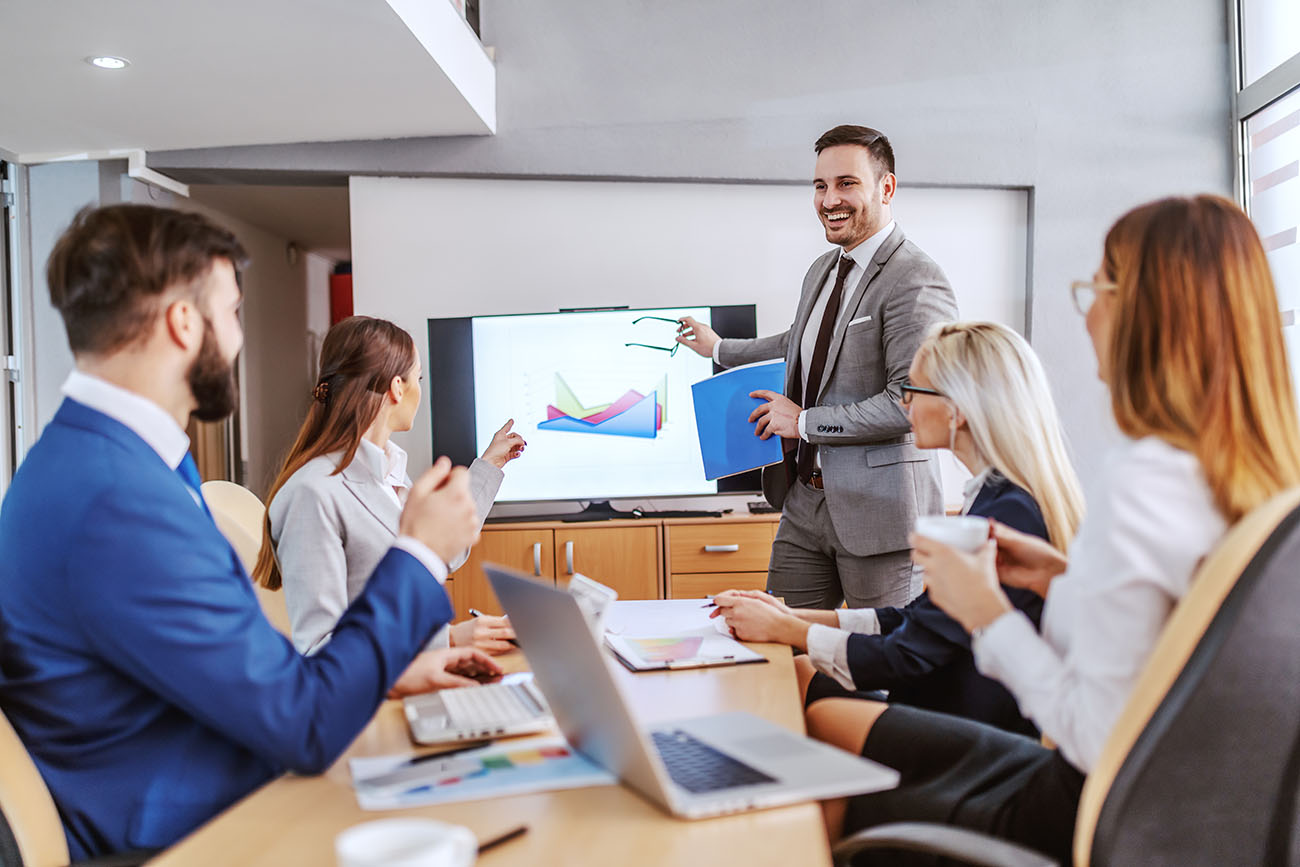 What are the essential features of lead management software?
There are a few essential features of a lead management system that you should look for and consider when buying software. The list below will make it easier for you to know if a certain platform will provide the things you need.
1. Forms and Captures
This feature includes both lead capture forms and any other method of receiving lead information. Many systems will offer you a means to quickly export and import the list of your current leads, to make it simpler to merge data from different systems together. 
2. Lead Activity Tracking
A lead activity tracking tool will help you maximize your customer interactions. This tool lets you see an overview of every lead interaction and how they've moved along your sales pipeline. These interactions include everything from face-to-face meetings to clicks on your website.
Various platforms save this information to your database, so you can see what your potential customers are interested in. This especially comes in handy during your sales pipeline, where a sales team member can pick up at the point the agent before they left off, without having to ask the client to repeat.
3. Lead Scoring
Lead scoring helps your team rank leads based on their engagement, quality, and likelihood of converting to a customer. This feature will help you easily examine your leads for eligible prospects and separate the ones that are not.  Another significant aspect of scoring is that it will help your sales representatives prioritize leads. This will help make your sales process much more effective and quicken your conversion speed. 
4. Intelligent Routing
After scoring your leads and choosing the right prospects to push forward, you will need to figure out a method to move them from the marketing team to a sales rep. The intelligent routing feature improves distribution and uses indicators to send leads to your sales team faster. You can transfer qualified leads to the right sales representative, so they can contact them with a resonating message and your conversion chances are higher.     
5. Campaign Management Dashboard
The campaign management dashboard gives you a full view of your lead generation and scoring. This feature is very useful for managers and administrators, especially when you want to see a holistic view of your lead management progress.
6. Analytics and Reporting
The analytics and reporting tools will help you make the most out of all your sales opportunities. These tools provide you with your data's what(s), how(s), why(s), when(s), and let you monitor your attainment rates and conversion statistics.
7. Built-In Communication
Throughout successful companies, sales and marketing representatives perform as one when communicating with customers or leads. Therefore, it's vital to have a system that lets both departments communicate with each other easily and competently.
Fortunately, there are many lead management systems with built-in voice communication, live chat, email integration, and SMS tools. Also, an advantage is that they have intelligent notification systems that are automated to warn all representatives of the progress of a certain account. This makes it much easier and quicker to transmit information throughout different departments.
8. Advanced Security
It's your job to keep your potential clients' information safe, as they trust you with their personal data. Since cyber-crimes are on the rise, security is much more important. Always look for a lead management system that comes with security tools to protect your private information and prevent any security violations.
This involves two-factor authentication, single-sign on (SSO) options, and unified management tools and password to SSL encoding. If you want to ensure you have effective anti-cyber attack methods, look for products that gathered security certifications.  
9. Integration with Other Business System
Lead management only has many features that complement both the marketing and sales process. Depending on your business layout, you have many choices and should choose a lead management tool that will work well for you.
Try finding a lead management software that has open API or open-source solutions, to make sure that you won't have problems regarding compatibility later. Tools that have these integrations can frequently assist a wide range of third-party applications and add-ons.
Conclusion
Now that you know all about lead management, its importance, and its essential features for your business, you should instantly apply it to your business.
Want something specific to be covered about ways to improve your business? Reach out to us at marketing@dyl.com