Twenty percent of all small businesses fail within their first year. By the end of their fifth year, the number jumps to half of all business coming to a close. Quite often, the reason for their demise comes down to inefficient marketing plans.
In most cases, they place a few ads here and there and wait. Hoping they work like magic. And while advertising is an important component of marketing, it's hardly all there is. In fact, there's much more to creating a successful marketing strategy for your business.
For starters, it's important to note that marketing is not a one-time thing. You don't set it and forget it. Rather, it's a process that builds over time, and when done well, will help you attract new customers.
In this article, we'll discuss the various components of a marketing strategy and how to use it to your advantage.
Define your goals and outline your strategy for achieving each goal.
Frequently monitor your efforts to determine which ones are yielding results and which are not.
Once you identify the poor performing efforts, make the necessary adjustments.
Now, as a business owner, you probably already know all that. But simply knowing is not enough.
Putting what you know into practice is where most business owners struggle. So let's see how we can apply marketing strategies to promote your business and bring in potential customers. Here's a helpful guide on how to attract and retain customers.
Understand Who Your Target Customers Are
Before you start an elaborate marketing campaign to find new clients, it's important to understand who your current customers are. That way, you'll be able to get an image of your ideal customer. And it's much easier to cater to the needs of your potential clients if you know who they are. The simplest way to learn more about your target customers is to do some market research. 
You can either hire an outside market research company or do it yourself. If you decide to try it on your own, sending out surveys to your existing customers is a quick and inexpensive way to do market research. There are many online survey tools you can use, such as SurveyMonkey or Zoomerang. 
The objective of these surveys is to gain insight into the features and benefits of your product or service most important to your customers. Once you know who they are and what they value, it will be much easier to craft a tailored message to prospective customers.
Next, explore the best channels for responding to their needs and solving their problems. More on that later. If you've gotten this far, congratulations, you've just completed the first steps in your marketing strategy.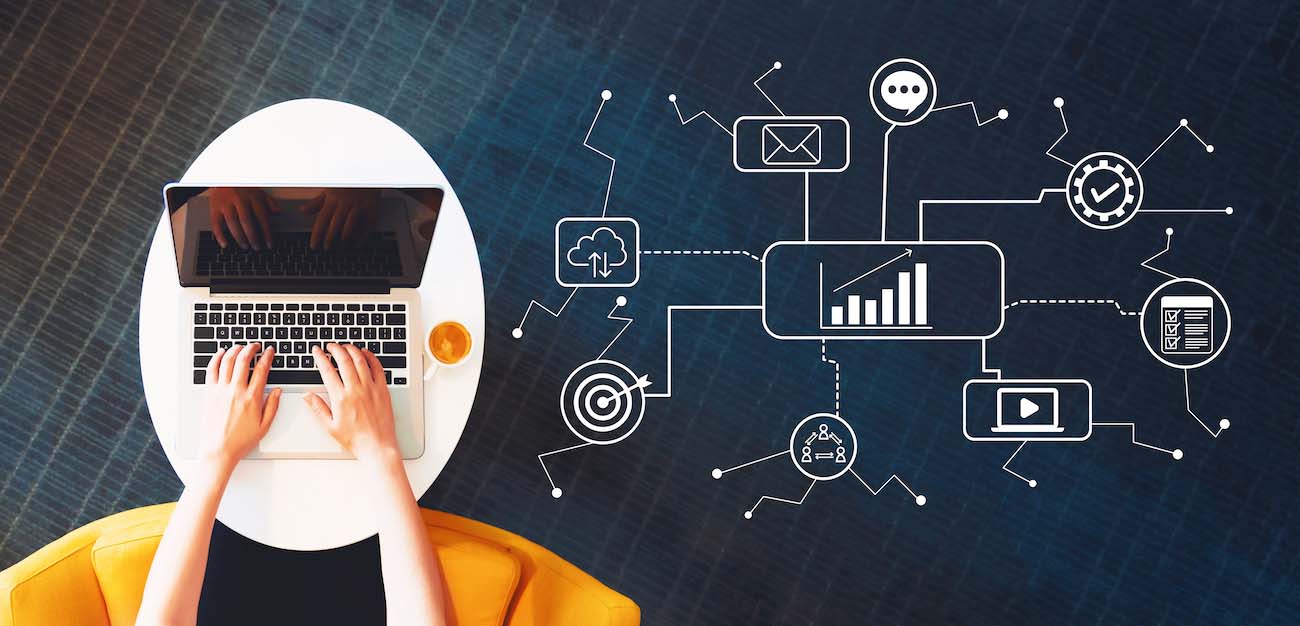 How to Reach New Customers
There's a wide range of old and new techniques for attracting new customers. So it's important to understand the choices you have and limit them to the ones that would work best for your business. For instance, if your target customers are in the 18–24 age group, it wouldn't make sense to advertise your product in the newspapers.
Here's a summary of some of the most effective techniques available to small businesses today:
1. Create a Blog
Starting a blog is a great way to build a customer base of people interested in your product or service. If you already have a website, connect it to your blog and make sure visitors can subscribe to it, so they can receive a monthly newsletter in their email. Newsletters are a fantastic way to keep in touch and stay top of mind without spamming or seeming too salesy.
Use your blog to write about topics related to your product or service. Then use these articles to connect with other people in the industry.
Blogs are very effective for reaching potential customers because of their inherent ability to share valuable information.
2. Use Social Media
Social media is the most viable B2C marketing tool today. In fact, 90% of marketers report their social media marketing has increased exposure for their business. So, it would be a waste not to use it. The best social media strategy is to use several at the same time, as that ensures you reach many people. However, if you don't have the time or resources to hire a social media manager, you can still run a successful business account. You just need to decide which social network to dedicate your time to. For instance, if your business would benefit from visuals, Instagram is the best choice. But if your visual material is limited or not important for your business, Twitter is the easiest way to connect with potential customers.
So how do you choose which social media networks to use? This goes back to the knowing who your customers are. Find out where they spend their time and what they're looking for from each social network. For example, LinkedIn may be where they go for career development and Instagram may be where they go for food recipes and Youtube may be where they go to learn DIY Projects. Every social media channel offers its own value. Determine which social network will present your product or service in its best light and whether your customers spend time there.
3. Try Paid Advertising
Paid advertising can get expensive. If you're running a small business, you need to make sure the money you invest in advertising is wisely spent. In order to do that, ask your existing customers where they heard about your business. That way, you can determine which channels are the most effective in bringing you new customers.
With the rise of social media, it might seem that it's enough to just be present on social networks. But advertising is still important, as it helps your business reach a large number of prospective customers in a shorter amount of time.
Search engines like Google are powerful for attracting new customers. The key is to know which type of ad to place and how much you can afford to spend to get the results you want.
4. Explore Direct Response
Direct response marketing is one of the most commonly used sales techniques for companies selling products. It's designed to evoke an immediate response and encourage a potential customer to take action. A good example of direct response marketing are e-commerce ads. Typically include a "Shop Now" button that takes the consumer directly to the business's website. Customers access the products in a matter of seconds and buy them in just a couple of minutes, giving you immediate insight into whether your ad is working or not.
5. Stay in Touch
Your relationship with your customer doesn't end once they buy your product. In fact, it's just the beginning. As we'll discuss below, customer retention is vital to business growth. Research shows it costs 5X more to acquire a new customer versus retain an existing one. And simply increasing your customer retention by as little as 5% can boost your profits as high as 95% from the fact that its easier to cross-sell or upsell an existing customer.
The best way to stay in touch is through ongoing communication. As mentioned above, monthly newsletters are one way. But if you have timely announcements, business text messaging is a great way to reach groups of people easily and quickly.
Prescheduled email drips are terrific for showing customers you care about them even after they buy. They're an opportunity to educate customers on best practices or trends in your industry.
How to Retain Customers and Increase Sales
It's not enough to just bring in new customers — you need to find a way to get them to come back to your business. The obvious and most important thing you can do is offer a high-quality product or service that satisfies their needs. But even when you do that, you need something to stand out among competitors offering similar products or services.
Here are some tools to turn newcomers into loyal customers:
Bundle products — sell two or more products together for a reduced price to promote new products.
Reward loyal customers — offer a birthday discount or give a free product for every ten purchases.
Free samples — people love free stuff. Let customers try out the product before buying it. They will appreciate your generosity.
Give inside information — if you see a customer thinking about getting a product you know will be on discount next week, tell them. They will appreciate you letting them in on the secret and they are more likely to come back the following week.
Conclusion
As you can see, a big budget is not the only way to create a successful marketing plan. Knowing your customers is crucial, and once you figure that out, you can get creative with your ads and blog posts. More importantly, you should always try and think of ways to improve your product and satisfy your customers' needs. Doing that in combination with a good marketing plan is the recipe for success!
What are some techniques you've used in your business to attract and retain customers? Let us know in the comments. And if you have any ideas for future articles, write us at feedback@dyl.com. We're always looking for new ideas!