If you're in the market for VoIP, you're not alone. According to recent reports, the VoIP market is about to reach an all-time high of $93 billion by 2024. VoIP has attracted businesses of all types for the many benefits it offers. In this article, we'll break down its most important VoIP features to help you explore this ever-growing market.
What Is VoIP?
Generally speaking, Voice over Internet Protocol (VoIP) is an internet-based phone service. It works by recording your voice and converting it into a digital signal, which is then sent over the internet.
The VoIP process is instantaneous and allows for a better call quality than traditional communication systems, such as phones.
Why Is VoIP Essential For Businesses?
Nowadays, most businesses are looking for ways to expand their reach. Of course, that requires investing in communication services for both internal and external use.
And since traditional landline phone services are becoming increasingly expensive to maintain and limiting in their capabilities, VoIP has become the preferred alternative for businesses around the world.
You may already know that VoIP's popularity is first due to the reduction in cost per call and overall cost savings. But it also has several additional benefits for businesses of all sizes.
1. Amazing Call Quality
While many years ago, VoIP call quality was not as good as that of landline phones, today, VoIP is far superior to landlines. And because technology is constantly advancing, the quality of VoIP will only improve in the foreseeable future.
2. Security
It's no mystery that traditional telephone connections are not secure. In fact, data leaks are more common than you might think. But, VoIP services have standardized encryption protocols, drastically increasing the security of calls.
3. Automated Assistance
Let's be honest, when it comes to the holidays, most businesses struggle handling customer inquiries, due to a lack of in-office employees. And though hiring temps is one solution. The time and effort it takes to train them for such a short stint is costly.
That's where VoIP comes in. With VoIP you can set up "auto attendants" – pre-recorded voice menus that can do one of two things:
Transfer callers to the correct extension without the need for a live phone operator
Answer simple, frequently asked questions and provide basic support functions.
4. Multi Functionality
When it comes to VoIP, phone calls are just the beginning. In fact, when it comes to cloud call center software, VoIP is just one of the services included. Other communication services often part of the package include text messaging, teleconferencing, internal chat, eFax, lead routing and distribution, and more.
Probably its greatest benefit is that it reduces the number of software applications most businesses need.
5. Scalability
Whether you run a small or medium-sized business, the need for a scalable system will always be there.
For example, if your company has a call center, you'll want to be able to expand your phone lines with ease in the event you hire new people. Modern VoIP solutions make the process of adding additional lines easy and accessible. 
6. Price
As previously mentioned, VoIP services are much cheaper than traditional landlines. Most VoIP providers charge on a pre-set monthly basis, rather than by number of minutes spent on the phone.
This can be a significant savings if you do business across the country or maintain a sales and customer service team.
What Are the Best VoIP Solutions and VoIP Features on the Market?
With so many VoIP providers out there, it can be difficult to narrow down the best of the bunch. So before you decide on a VoIP provider, take a close look at their offers and see if they offer a free demo. Here is a list of some valuable features you should expect from high-quality VoIP solutions:
Call recording – allows your business to record and store each and every inbound and outbound call, so you can access past conversations whenever needed. Benefit: Prevents miscommunication between your business and your customers.
Call routing – allows you to automatically direct calls to the appropriate department or party. Benefit: Saves on customer wait time.
Existing phone integration – easily transfer a customer's call records from your existing software to your new phone system. Benefit: By automatically populating your caller's customer record onscreen when a call comes in, the rep saves time from having to search for their account.
Automated services – email drips, text message reminders, sales pipelines, phone call follow-ups can all be scheduled in advance. Benefit: Marketing to prospects and nurturing leads takes place in the background freeing up time for other business development opportunities.
Texting – send text messages to individuals or groups with photos and pdfs directly from your desktop. Benefit: Text messages have a 99% open rate and greater engagement than other forms of communication.
Power Dialer – A power dialer makes calls in a sequence, one number after the other, on a single line. When someone picks up the call, your staff member can answer immediately, with zero delay.
Conferencing – a virtual conference room with designated call-in numbers. Can accommodate up to 30 people at a time. Benefit: Perfect for looping in remote employees or people from different offices.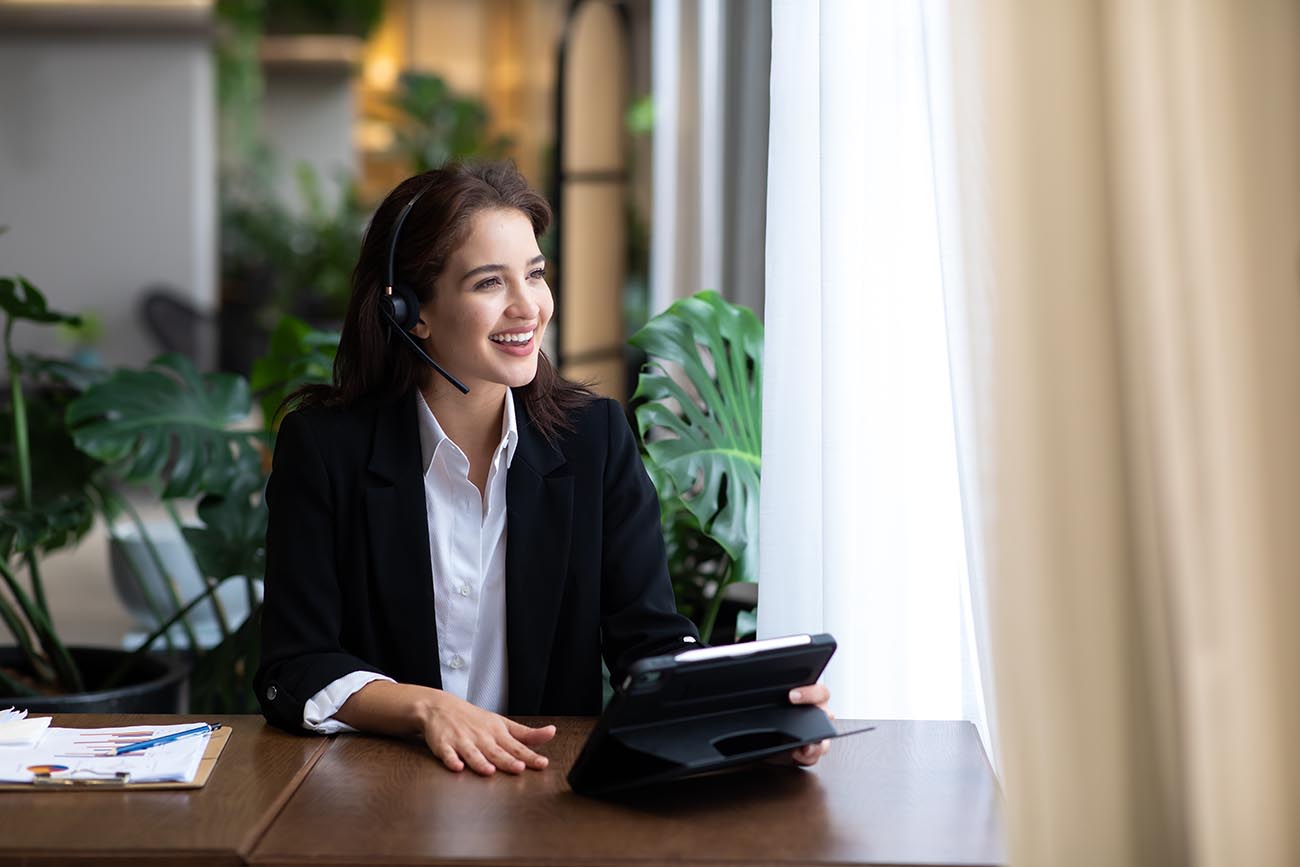 Conclusion: Should You Consider VoIP For Your Business?
As we've just seen, most businesses will benefit from switching to a VoIP-based communication solution. From reduced costs to additional features, like automated assistance and increased security, VoIP can significantly improve your business's productivity. As it stands, more than 80% of businesses report cost savings when embracing cloud solutions such as VoIP.
New and exciting features are being added all the time. Which is why the market is evolving at such a rapid pace.
So if you plan to further expand your business, VoIP is a must, as it makes the process much faster and more accessible. And the best part is, if you're serving local territories like our friends in Toledo, Ohio who reach out to families in the 419 area code, VoIP is great for expanding your reach in local regions.
Use this article as a guide when shopping around. The best providers make switching easy.
What are some features you're looking for in a VoIP solution? Let us know in the comments. And if you have any ideas for future articles, write us at feedback@dyl.com. We're always looking for new ideas!