Cold calling is a task that requires a lot of patience, thick skin, endless charisma, and a ton of practice. It's the biggest challenge salespeople face on a day-to-day basis, and without some assistance, is the leading reason salespeople quit their jobs.
Fortunately, advancements in technology have answered the call. Business phone services equipped with automation capabilities are designed to increase the number of daily calls attempted by salespeople, thus boosting their daily contact rates. With hands-free dialing, drag and drop voicemail, and uploaded contact lists, salespeople can now be more productive and focused with less effort.
So let's talk about how and why automating outbound calls with a Power Dialer is an absolute necessity for today's sales teams. 
Automating Outbound Calls With a Power Dialer
When shopping around for dialer software, it's important to know the difference between power dialers and predictive dialers. By knowing what each can and cannot do, you can decide which one is best for your business.
Predictive dialer — Live agents use predictive dialers to make calls on several phone lines at the same time. Agents get a notice when someone answers the call on one of the lines. This way, they are not slowed down by answering machines, dial tones, or disconnected calls. A predictive dialer can support medium to large-sized phone lists. 
Power dialer — A power dialer makes calls in a sequence, one number after the other, on a single line. When someone picks up the call, there's no delay — the agent can answer right away and start the conversation. Power dialers are excellent for contact lists uploaded to the system, because each contact is automatically assigned a Contact Profile that can be used to store notes, reminders, etc. for reference later.
Keep in mind that Predictive Dialers do come with some consumer protection regulations. For example, your company can't drop more than 3% of calls that connect. So, if all your agents are occupied, and a prospect answers the call, that person can hang up, block, or even report your number. This risk does not exist with Power Dialers, because of their inherent design to only dial one number at a time.
Now, let's dig into Power Dialers and highlight their best features.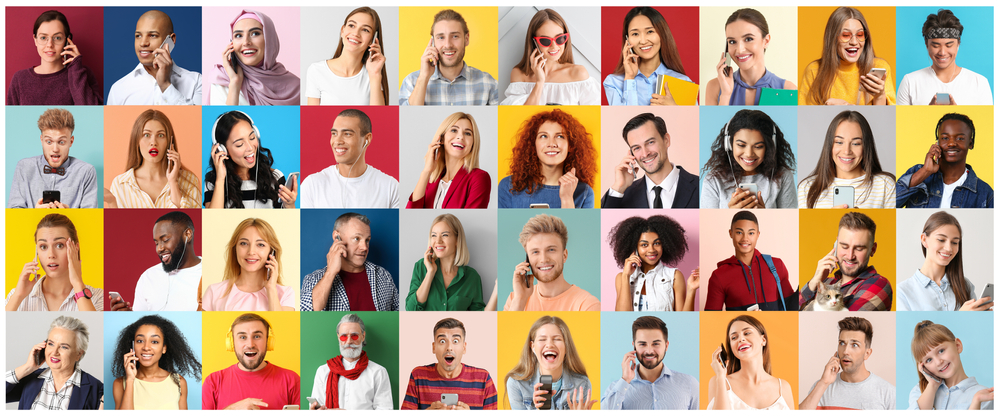 The Benefits of Using Power Dialers
A power dialer is an automated dialing system that connects customers with agents more efficiently. It's designed to eliminate the need for manually dialing a number and hanging up, so agents can focus on live connections and building a relationship with the consumer.
Increased Efficiency
Power dialer software automatically dials the next number when the previous call ends or the agent has sent an unanswered call to voicemail. This way sales reps don't waste time or energy dialing, but rather spend more time talking to live prospects.
This system is especially good if you have a small number of agents and a lot of contacts, since it will allow them to make outbound calls in a sequential manner. As a result, it's easier to track calls made or missed to determine next steps for follow-up. More on that below.
You Can Upload Leads From Any Source
Use custom fields for automatic import to upload numbers from any Excel or CSV file. A power dialer automatically identifies phone numbers on the potential client's web page and adds them to the calling queue. You can also sync it with your existing CRM or migrate existing contacts to a new, more robust platform.
You Can Track Calls
With power dialers or VoIP Callers, you can automatically track and record every phone call. Moreover, you can save those records to a library and access or download them at any time.
Meaningful Sales Conversations
Power dialers will store your contact's names, contact information, and context from your CRM for every call. This way, agents can hit the ground running every time they make a call.
Multi-User Call Center
Every agent has his or her own account, making it easier to assign leads to a particular employee automatically.
Guaranteed TCPA Compliance
Power dialers have a built-in Federal DNC and wireless phone number scrubbing, as well as time zone rules. So, they will automatically skip wireless numbers and customize dialing behavior to your business needs.
Local Presence
This amazing tool will help you boost your answering rates by allowing you to add an unlimited number of commercial and local phone numbers. Local numbers take the calls to a personal level and increase the pickup rate by 65%.
To make sure no inbound calls go unanswered, you can upload music to power dialers to keep your customers entertained while they wait for your employee to answer the call. Furthermore, your agents can assign contacts Call Tags to identify the most relevant contacts on the list. This way, power dialers ensure agents respond to the most important prospects first.
Repeating the same message multiple times a day can be exhausting and monotonous. Pre-recorded voicemails put an end to the time-wasting, so sales reps can drag-and-drop the missed contact onto a pre-recorded voicemail and move on to the next call right away. Another benefit is that a pre-recorded voicemail system won't allow for mistakes when leaving voicemails.
The Best Automated Power Dialer
DYL's Power dialer is among the best on the market, because it will drop pre-recorded voicemails every time you get an answering machine. Moreover, it will help your agents by providing timely pop-ups to remind them about important follow-ups. This way, you can eliminate forgetfulness and mistakes. Another great thing about DYL Power dialers is that you can listen to your agents live or even take part in calls using our Monitor, Whisper, Barge feature.
With the DYL Power dialer, you can increase sales by 300%. Furthermore, with minimal effort on their part, each agent from your sales team can make over 100 calls an hour.
Conclusion
The choice to use power dialers will undoubtedly increase your revenue and improve the efficiency of your sales teams. Sales teams have reported saving up to 2 hours per day with DYL's all-in-one platform, because there's no wasted time searching for a contact's profile.
Why manually dial and hang up every call when today's software can automatically dial the next number for you?
Contact our sales team for a demo to see how DYL's Power dialer can automate your outbound calls. You'll be amazed at all the benefits. Some of which include prerecorded voicemails, incoming call queues, and alerts and notes regarding each call.
What are the biggest challenges your sales team currently faces on a daily basis? Let us know in the comments. And if you have any ideas for future articles, write us at feedback@dyl.com. We're always looking for new ideas!