Like every other sector, the customer service (CS) industry has been turned upside down in the past couple of years. Due to the global pandemic, many people switched to remote work. The sector also had to keep up with the digital transformation, a growing trend, while dealing with the constant pressure to provide better experiences.
At the same time, the market is filled with new technologies, ideas, and solutions that seem promising when it comes to helping with these and many other challenges. But how do you cut through the noise and focus on the tools that deliver? How do you tell which technologies will take your call center to the future? How can you start your own call center without breaking your budget?
What Is the Future of Call Centers?
Offering CS only through incoming and outgoing calls is long gone. Instead, call centers today have to employ all available modes of communication to get in touch with their customers. That is because client expectations are getting higher by the day. They want their inquiries and concerns handled immediately, effectively, and personally.
For example, in a Microsoft report from 2015, 26% of people claimed that having their issues resolved in a single interaction is the most important aspect of CS. In 2018, that number rose to 36%.
So, to remain relevant in a changing world, call centers have no choice but to implement cutting-edge technologies. Future contact centers will combine machine learning, visual IVR, CRM, AI, and API to transition to automated customer service.
"Call centers today have to employ all available modes of communication to get in touch with their customers."
What Is Automated Customer Service?
It is a CS powered by automation in which a bot manages an entire customer interaction via every contact channel. Such CS provides fast, customized, and speedy client replies while being cost-effective.
Is the Future of Customer Service Fully Automated?
Thanks to the rapid development of AI, many believe that the future of CS will be driven by technology and automation, with no need for human agents. However, not everyone agrees. Some experts note that it will never come to that point because consumers need a balance between the human touch and modern technology.
What Are the Recent Technology Trends for Call Centers?
As CS becomes more digital, two contact center trends are emerging:
Customers want real-time interaction and help.
Customers prefer to interact with brands on various platforms.
Obviously, a single-channel telephone network is incapable of meeting customer demands. So, businesses must invest in call center platforms that enable real-time communication, rapid replies, and multichannel assistance. The six recent contact center technologies testify to that.
AI
AI is practically transforming call centers. Through speedy and customized service, it is helping firms as well as their contact centers in radically redefining the customer experience (CX). There are three ways you can use AI to improve your CX:
Conversational AI (chatbots or virtual agents)
Sentiment analysis (analyzing the tone of customer messages)
Call routing (client calls get instantly routed to the appropriate personnel)
Omnichannel Software
According to Microsoft data from 2017, 66% of consumers regularly utilize three or more channels for CS processes. So, to satisfy customer expectations, businesses must have different communication channels. Furthermore, consumers should be able to switch contact channels without repeating their complaints.
Self-Service Channels
Customer self-service is essentially online support that does not require direct contact with an agent. According to research, 90% of customers want and expect companies to provide self-service customer assistance — which is a win for everyone. That way, customers are able to find answers on their own, reducing the need for call center operators.
Analytics and Reporting
There are several ways data may improve CX and call center operations, ranging from website analytics to interaction reports. First, linking call center systems to internet analytics tools is the most effective approach to obtaining a complete picture of your consumers' journey. With this insight, your CS personnel may begin to provide proactive support, addressing matters before they become problems, resulting in a smooth client experience that outperforms competitors. Second, interaction-based analytics make it simple to control demand and evaluate performance, increasing the efficiency of your call center personnel.
Real-Time Customer Journey Mapping
Real-time journey mapping is becoming a popular solution in many contact centers. That is because it allows agents to trace a customer's path across your website.
Video Chat
The use of video chat and VoIP for customer service rose 400% between December 2019 and 2020, and it keeps growing. With distant sales and internet purchasing dominating consumer behavior, video chat is the ideal approach to giving face-to-face CS online.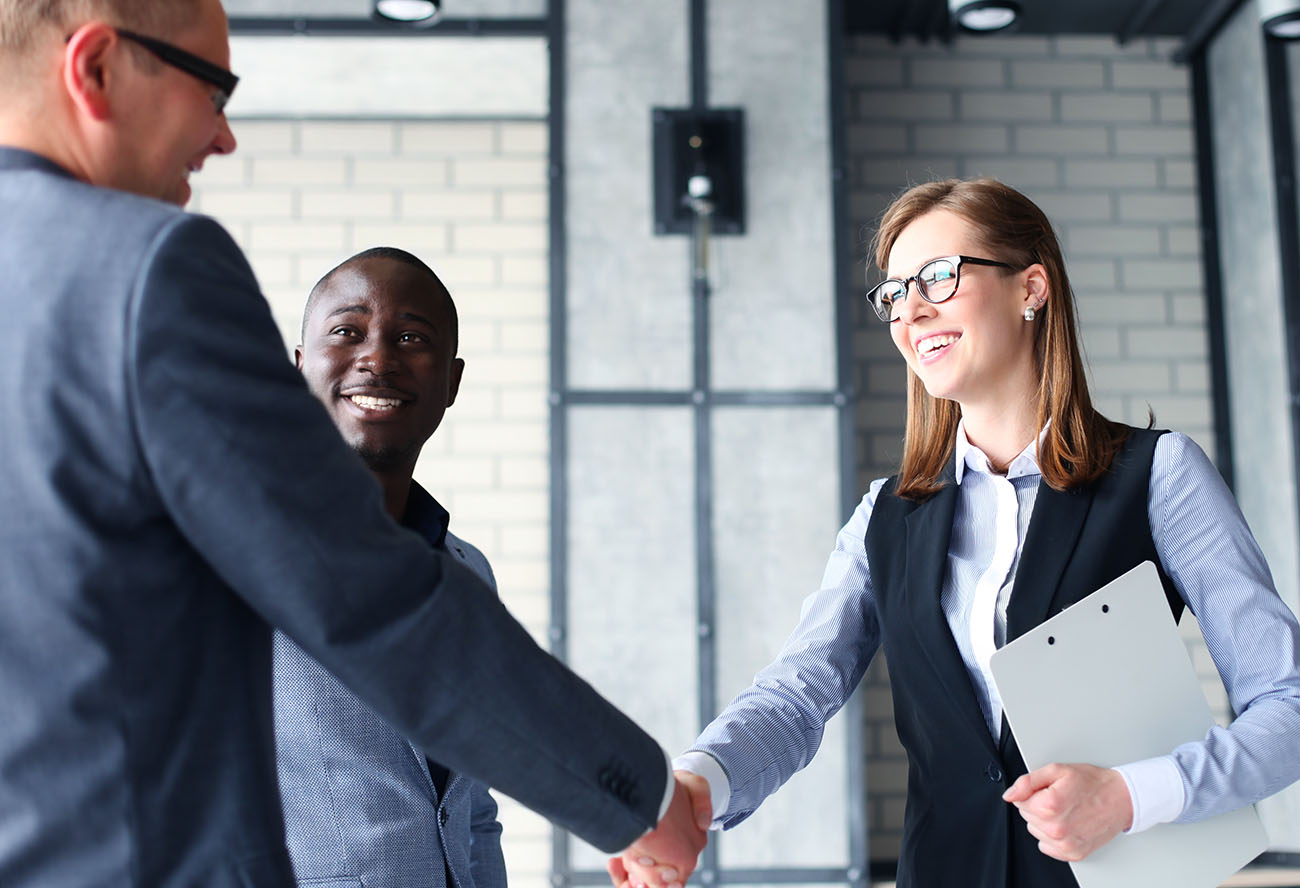 What Are the Latest Trends in Customer Experience?
Improving CX was a major priority for businesses in the first half of 2022. Companies tried using technology-driven solutions to create deeper connections with their customers. However, that's not enough.
Brands know they must earn loyalty and prove that they are able to offer quality. This CX trend is the strongest in the industry at the moment, and there are several ways to see it through.
Immersive, Hybrid Experiences
Companies find this concept very appealing because it offers new and exciting CX over virtual platforms. Even more so if integrated with augmented and virtual reality (AR/VR), as seen in Metaverse.
Companies Competing Mostly on CX
Forget about undercutting rivals' pricing; offering a superior customer experience is quickly becoming a top priority for firms looking to stand out among the competitors. They focus all their attention on CX because they know customers would pay more for excellent experiences.
They also recognize that experience is crucial for building trust. One bad interaction is usually more than enough for customers to switch to other brands.
Smarter Services and Products
Because of IoT and wearables, the devices can now collect data from customers and their surroundings all the time. That's why many businesses are creating products that use data to help them integrate into their customers' lives. As a result, they can offer more meaningful insights and improve customer journeys.
Automated Customer Service
Thanks to AI, automated call handling systems and chatbots are becoming increasingly adept at processing human input and predicting the appropriate response. Natural language processing and sentiment analytics are used to understand customer communications better and route them more effectively to the people or computers that can deliver the best answer.
Personalization
Companies are trying to leverage technology to increase customer satisfaction and build more personal interactions with their clients on a large scale. Basically, it's about being able to reach the right consumer at the right moment with a personalized offer.
How to Start a Call Center with Low Investment?
Starting your own call center is a big task that demands careful preparation, especially if you are running on a tight budget. Luckily, with cloud technology, you can now enhance communication with your clients and team without needing expensive devices or sophisticated facilities; moreover, you can pay a monthly subscription and not need to purchase anything. Today, you can launch your call center with three elements: a good phone system, a CRM, and a motivated team.
What Are the Tools a New Call Center Should Have?
Business Phone System
A typical call center deals with a large number of calls every day. Unfortunately, a simple phone system is incapable of handling that. So, you'll need to invest in a specialized business phone system.
Because it allows you to answer calls from your computer or smartphone without the limitations of traditional telephony, a virtual phone number is a perfect solution for your business phone line. Moreover, it comes with a few extra perks like smart caller ID, voicemail to email service, personal greeting, and number porting. Although the price seems somewhat higher than a standard phone line, a cloud contact center offers a better cost-benefit ratio. That is because it includes features that would cost extra with a landline.
CRM Software
Keeping and managing your existing customers' information and tracking all your interactions with them is critical. Your clients will enjoy it if whoever is listening to them knows a little bit about who they are, if they have ongoing cases, prior purchases, or anything else that lets them understand how important they are to your company.
A CRM maintains all of your client data and makes it available to your agents during live chats. With it, you can manage thousands of contacts with a single click!
Cloud Phone System
Internal communication is critical to the success of any call center. Your agents must be able to talk about issues with one another and seek out supervisors if necessary. A cloud-based phone system allows your agents to get things done fast. It also has features like team chat, text message dashboard, drag and drop functionality, and more.
Performance Monitoring Tools
When starting a new call center, you have so much to oversee, but you can't afford to spend hours personally monitoring your staff. At the same time, you can't leave them without any supervision. That's why you need to invest in a tool like DYL Virtual Office that lets you keep track and intervene when necessary.
A Quality Team
Good CS depends on people, as well as technology. For this reason, you must have a team who is not only skilled at using the tools but also know your product/service and how to express themselves correctly. So, when picking your team members, make sure they:
possess excellent listening skills,
have patience, and
can lead a natural communication.
Conclusion
To stay on top of trends, your contact center must invest in technologies such as automation, AI, and multiple communication channels. However, that doesn't mean you should go bankrupt. Platforms like DYL allow you to use the benefits of the latest technology as well as become better, faster, and more efficient for a small monthly fee.